If you love to cook, a good quality hob is a must have for your kitchen. Finding the right hob for your kitchen will depend on the way you like to cook. The options are endless, with the choice of instant heat, precise control, convenience and ease of use. If you want your range cooker to feature a hob with enough space to accommodate multiple sizzling pans and dishes, look no further than here at Rangecookers. 
There is also the option of a built-in hob, with some impressive models from Bertazzoni and ILVE. If you own a built-in oven or you have no plans to replace your range cooker, a separate built-in hob is the ideal solution to create a sleek and streamlined aesthetic within your kitchen. When choosing your hob, whether it is built in or for your range cooker, there's a few things to consider...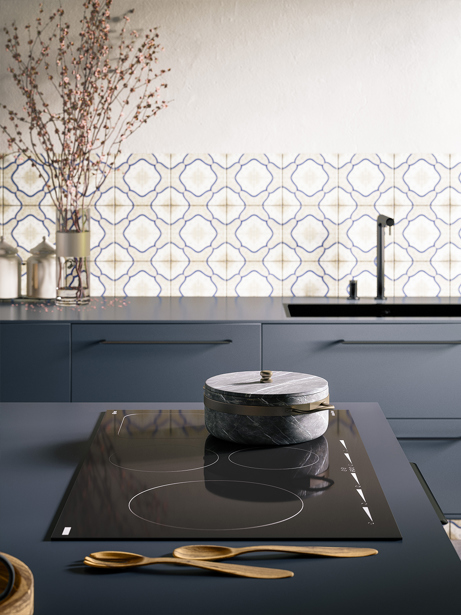 Gas, ceramic, induction...if you're stuck between choosing which one is best for you and your kitchen, we are here to help. Traditional and powerful, gas is still the most popular type of hob. Giving you instant heat and control over your dishes, less work is needed to get your dinner cooked properly. When it comes to electric cooktops, there are two types to consider: ceramic and induction. The smooth surfaces of both, with no pan supports and burners to scrub, make them perfect for wiping down with a damp cloth after any spillages.
A ceramic top is often cheaper than an induction, but the entire cooking area is heated which means a lot of heat can escape around the sides of the pan and the zones can remain hot for a while after. An induction hob uses magnetism to heat the pan not the hob, so it means the heat can cook the food faster and minimise the risk of burns during and after cooking.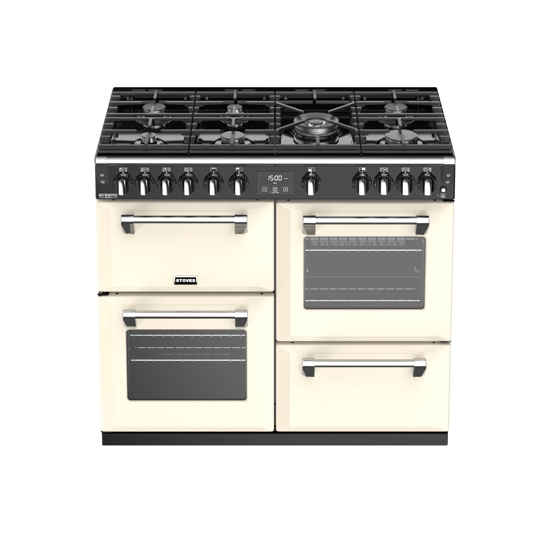 The Stoves Richmond S1000G Deluxe is a perfect example of a high specification gas range cooker. Seven gas burners are housed beneath pan-glide iron supports within a single-pressing enamelled hotplate, and there is a powerful 4kW Powerwok burner to give you handy quick-boil or wok cooking capability when needed. This is all just the beginning of a crisp, contemporary range cooker that featured two good sized conventional gas ovens, a smaller gas oven and a maxi-grill feature.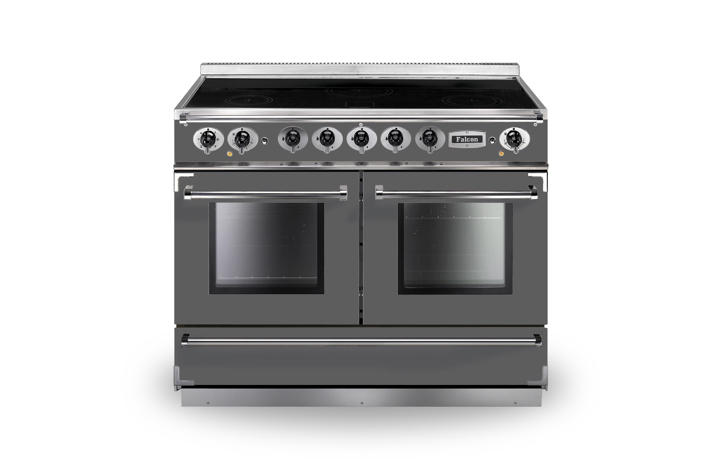 The Falcon 1092 Continental is a highly competent induction range that brings power in the form of five cooking zones on top, with amazing responsiveness and focused user experience. It includes useful features such as power-boost, boil-dry detection, auto heat-up, simmer and zone-link functions. Stainless steel is used to good effect on the outer corners of the doors and to form the cookers side panels, making this range cooker look good even when installed at the end of kitchen units or standing alone.
Hob Features
From special burners to safety features, there are some extra things to think about when finding your perfect hob:
Power Boost...this heats up an electric cooking zone a lot quicker. Its rapid heat is good when stir-frying or searing meats.
Wok Burners...some hobs offer high-powered gas wok burners that provide rapid and intense heat. These are specially designed for stir-fry cooking, with some induction hobs also including a dedicated wok zone. 
Pans for Induction Hobs...as there is a certain way an induction hob works, you need particular types of pots and pans.The most suitable for this have a flat base made of a ferrous material, or a 'magnetic' material. This is quite common on most high-quality cookware anyway and will be labelled as suitable for induction hobs.
Child-Safety Lock...most electric ceramic and induction hobs have safety locks to stop controls being adjusted by children.
Built-in Hobs
Built-in hobs, otherwise known as integrated hobs, look sleek as it has been levelled and integrated into the kitchen countertop. Many gas hobs feature brass-bound burners for maximum performance, pan supports that give a large, stable cooking surface and a choice of layouts to suit your cooking requirements.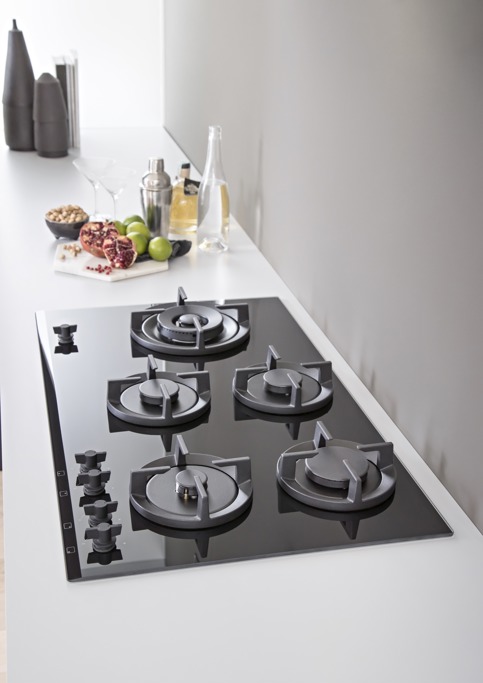 Bertazzoni have coordinated their built-in hobs perfectly with their built-in ovens. Designed to provide greater accuracy and control, these built-in hobs make cooking simple and precise. Available in a variety of styles, in Modern, Heritage and Professional models, the hobs in the Bertazzoni range are comfortable to use and make quite an impression. This Bertazzoni Professional hob has three brass gas burners and a 4kW wok burner with solid cast iron supports, which are secure and safe for use. The one-hand ignition burners are controlled by the accuracy of the metal control knobs, making cooking simple and precise. This hob also features the flame failure device and is available in Stainless Steel and Nero Matt.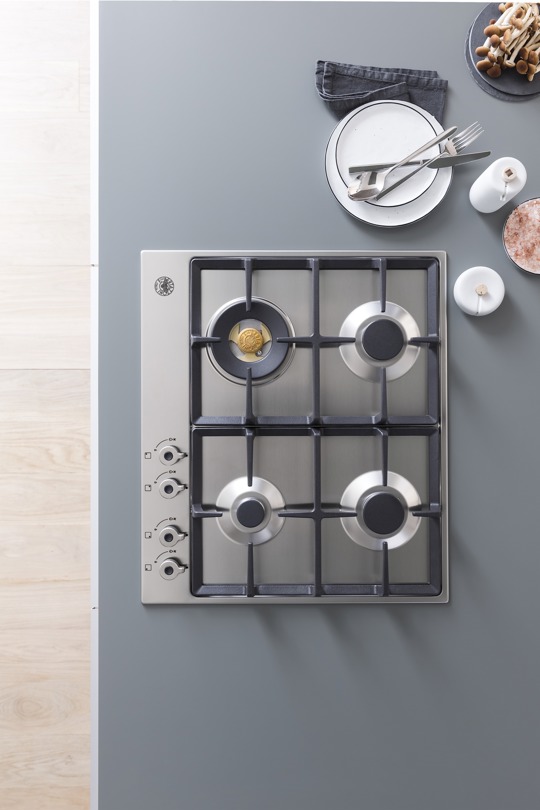 To find out more about any of the products or brands featured, please contact our team on 01244 402 975 or head to our website now.