Get To Know...The ILVE Collection
As a globally renowned cooker brand, ILVE take pride in the quality and refinement of their range cookers. Efficiency and visual appeal make ILVE stand out amongst the crowd, with precision engineering providing a professional cooking appliance that is perfect for any home. Their overall integrity of all their components shines through and reassures owners that they have made the right investment.
Located near the beautiful Italian city of Venice, ILVE products are handcrafted using the finest materials. They showcase an impressive collection of products, with a choice of colour, size and finishes to suit any style kitchen. Contemporary or more traditional there is a style to suit you at ILVE, with a variety of hob tops and configurations. Here is a Rangecookers insight into the ILVE collection...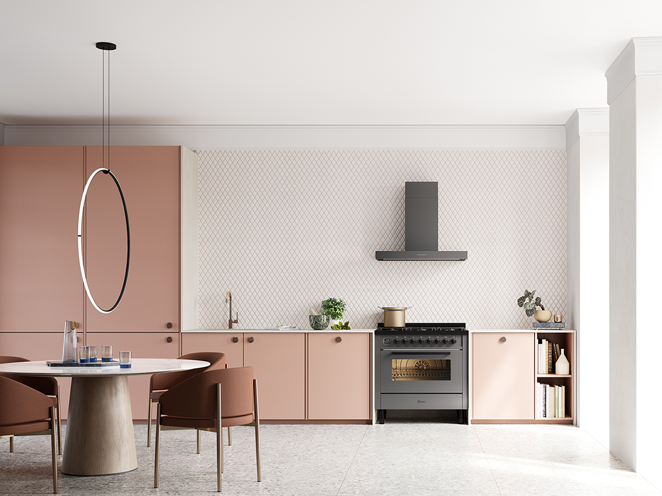 Torino
The ILVE Torino offers range cookers in sizes 60cm up to 120cm. This range cooker is great for those wanting affordable luxury within their kitchen. One of the more contemporary styles, the Torino's simplicity creates a stylish aesthetic that is available in a range of colours. The Torino 90 Single 6 Burner features one large oven with a 97-litre capacity and six high-quality solid brass burners. There is a choice of nine oven functions, including quick start rapid heat up, heating to 200 degrees in six minutes. The pizza function gives the feeling of a traditional pizza furnace at 300 degrees. The oven also includes two dual-height halogen lights for ideal control visually.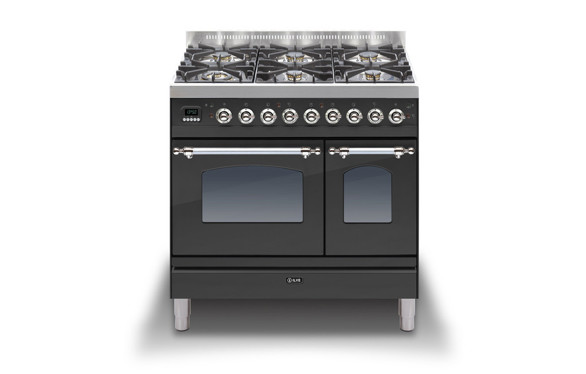 Milano
The iconic Milano is one of ILVE's more traditional style range cookers. It has the perfect blend of elegance and intricacy with a design that creates quite an impact. This beautiful range cooker is a powerful package. With premium trims to choose from, including Antique Bronze and Copper, it is easy to integrate this cooker into your kitchen design and colour scheme. The Milano 90 Twin 6 Burner is an enticing heritage style range cooker. This dual cavity range cooker offers attractive metal control knobs and matching door handles to create a polished look. Also featured is ILVE's unique E3 control that allows you to digitally adjust the temperature using a control dial to nudge the setting in five-degree increments. The versatile 65-litre multifunction oven gives you 15 different fanned, conventional and grill functions, whilst the 45-litre second oven offers non-fanned cooking and grilling functions.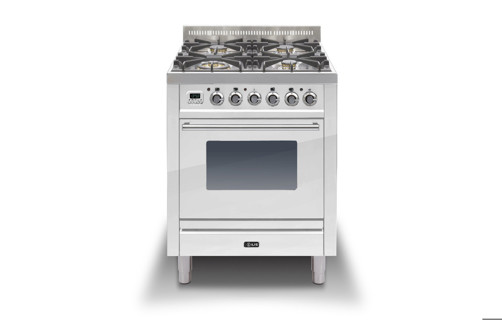 Roma
The Roma is the most contemporary model of the ILVE range cookers collection. Inspired by professional kitchens, ILVE created this modern appliance to provide an impressive cooking experience. The Roma's fresh finish creates a sleek look that can be integrated into any kitchen interior design. The Roma 70 4 Burner has all the same features as the Torino and Milano, but in the form of a rare 70cm width. Including easy to clean enamel interiors and two-height halogen lighting to view what is going on inside your oven, plus a handy child safety lock. There is also a steam discharge vent to allow you to control the humidity or condensation levels. A soft-close full width drawer also provides useful storage for any trays and cookware.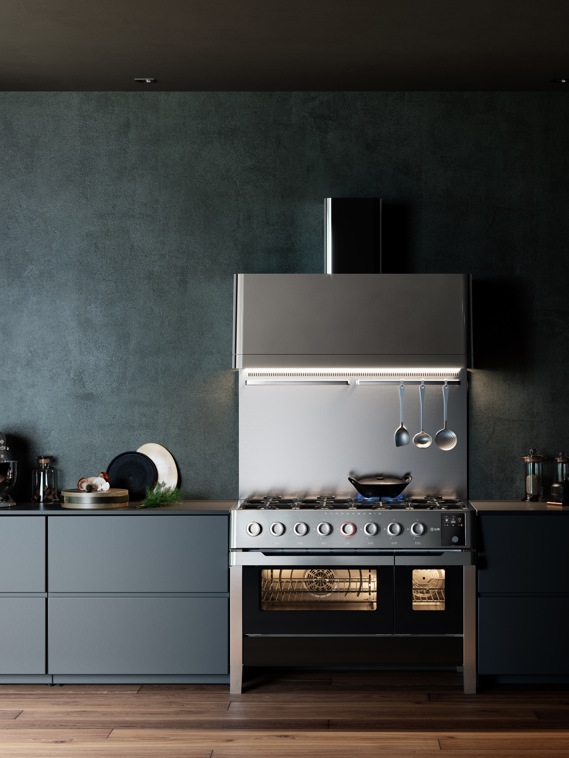 Panoramagic
The Panoramagic brings an extra touch of indulgence to your kitchen, with a futuristic style range cooker certainly becoming an eye-catching centrepiece. The red LED backlit control knobs matched with the stainless-steel body makes this a stylish choice. The Panoramagic 120 8 Burner is a striking appliance. Behind the triple glazed, soft close doors is one 91L multifunction oven offering 15 different settings including fanned, conventional, pizza mode, intensive cooking and rotisserie. Alongside this is a 43L multifunction oven with five different settings including conventional, base heat only and rotisserie. To compliment the two ovens are eight highly efficient solid brass burners with easy to clean black nanotechnology coating, giving them a non-stick thermal durability.
ILVE have been building range cookers for over 60 years, and their ongoing technical research into cooking science continues to make them one of the finest manufacturers of cooking products. If you have any questions about any of the products mentioned, please don't hesitate to give one of our team a call on 01244 402 975 or visit our website now to find out more.