Exporting from the United Kingdom
We can only deliver to addresses within a given manufacturer's standard delivery zones. For those customers outside the UK you can arrange delivery to a specialist carrier who can then complete the export for you.


Some manufacturers may decline to deliver to an international courier - please call us to confirm your delivery is viable.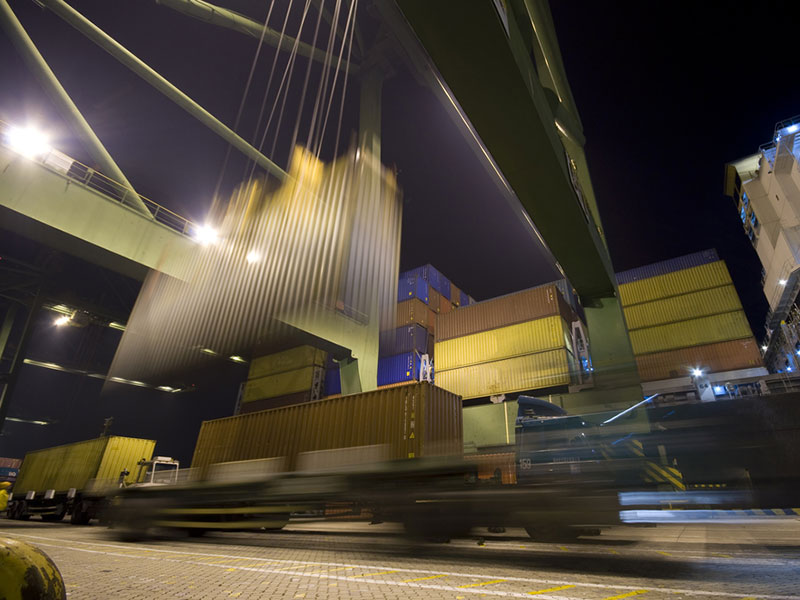 Things to note before ordering...

Payment
If you are using a non-UK credit or debit card, for security reasons we require that you order using our online order process - we cannot accept telephone orders.


Warranties
Please note that the manufacturer's warranty only applies to products used within the UK - sometimes this means mainland UK only. Please check with the appropriate manufacturer prior to ordering.


Packaging issues
Your range cooker will be adequately packed for UK domestic delivery, and most freight forwarding companies should be happy to handle it this way, but they may suggest that for a long international journey your range is further packed in a suitable crate. You should obviously consider this potential additional cost and liaise with your chosen carrier accordingly.


Insurance
Transit damage can occasionally occur, so it may be a good idea to take out additional insurance which covers the whole delivery process, particularly as carriers will often not sign for or accept responsibility for the condition of the goods prior to their reaching them. If you require this additional insurance you will find John Ennals at F C Gardener & Co a useful contact, and you can reach him on +44 (0)1263 733313.


VAT refunds
As we do not arrange the export for you, we always charge VAT at the point of sale. Provided you satisfy the strict criteria detailed by HMRC (please see the requirements for indirect exports in VAT Notice 703) then this VAT amount can subsequently be refunded to you. We urge you to familiarise yourself with the requirements in document, but in brief:
You must be an overseas person (VAT Notice 703, para 2.4).
You must export your item from the UK and provide sufficiently detailed evidence within 3 months from the tax point (your invoice date).
Please note the requirement for 'sufficiently detailed evidence', and confirm with your shipper that they will be able to provide such when you are arranging your export.  You can find further details in VAT Notice 703 (para. 6.5, 6.6, and 7.1).
Finally, many range cookers can take several weeks to be built and delivered even within Great Britain and this may lead you to fall foul of the 3 month deadline for export. Please bear this in mind.

Couriers
You may already have a good starting point when it comes to finding couriers which serve your area. If you do not, those shown below are given in good faith, and have been used by our customers successfully for many years... 


International:

CJK EXPORT SERVICES LTD
63 Lakes Industrial Park
Lower Chapel Hill
Braintree
Essex
CM7 3RU

Main Office:
+44 (0)1376 328338
Fax: +44 (0) 1376 328339
Contact: Leary McManus

www.cjkservices.co.uk

Apparently a great service, from supply of packing cases to full door-to-door delivery service.
Isle of Man:

MANX INDEPENDENT CARRIERS
8 Prospect Place
Prescot Road
East Pimbo Estate
Skelmersdale
WN8 9QD

www.mic.co.im

Phone: 01695 711670

Channel Islands; Isles of Wight & Man; Northern Ireland & Eire:

CHANNEL SEAWAYS LTD
X Shed
New Harbour Road
Poole
Dorset
BH15 4BB

Phone: 01481 721515

www.alderneyshipping.com

Note: LPG gas ONLY in Channel Isles – please ensure you select the correct product fuel type (dual fuel convertible or all-LPG gas)

Product standards
The range products we sell are manufactured to UK specifications rather than for export, but should work perfectly well in countries with compatible gas and electricity supplies. All appliances will be CE-marked, but obviously you should check local regulations to ensure certified installation is possible, and responsibility for this is entirely your own.


A UK-spec (half-inch BSP) flexible bayonet hose is usually required for gas connection, or an adaptor to suit your local standard. The manufacturers do not supply this with the cooker, but a reputable UK plumber's merchant should be able to supply you with whatever you need - try www.wolseley.co.uk or www.plumbase.co.uk.


Fuel specs and product weights
Rough guide only. Please check the full product spec for the weight of your product, where available. For quotation purposes, if you add 30cm to the height, width and depth of your range this should represent the approximate boxed dimensions.


Electrical Standards
220 - 240 Volt ~ 50Hz
Single phase
Natural Gas Standards
G20 @ 20mbar
LPG Gas Standards
Butane Gas: G30 @ 28 - 30 mbar
Propane Gas: G31 @ 37 mbar

Packed Weights (rough guide)
90cm Range Cooker: 100Kg
110cm Range Cooker: 120Kg
Range Hood: 20Kg
S x S Fridge Freezer: 145Kg
...check the product spec table for more exact figures if needed.