VAT refunds
In accordance with VAT regulations we must always charge VAT at the point of sale. Refunds can be made only if certain criteria are met.
You must be either:
An individual residing outside the EC.
Purchasing through a company that resides outside of the EC.
Purchasing through a company registered for VAT outside the UK, but within the EC (we will require your EC VAT number). 
Your invoice address must not be within the UK and you must remove/export the item and provide suitably detailed shipping documentation within 3 months of the date of sale. If these criteria are not met we will be unable to provide you with a VAT refund. We cannot make any exceptions.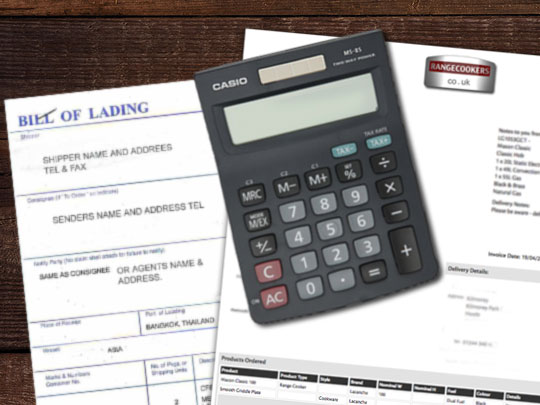 Further details
For more information, specifically the details required on your shipping documentation, please see VAT Notice 703 (paragraphs 6.5, 6.6 & 7.1) which can be found on HMRC's website (or VAT Notice 725 if you are EC VAT registered).


Time limitations
Please bear in mind that some range cookers can take several weeks to be built and delivered even within the UK and this may affect your refund due to the strict 3 month period imposed by HMRC. We would recommend obtaining the relevant documentation as soon as the item has been exported from the EC rather than waiting until it has been imported into your country.