5 Timeless Pieces For Your Kitchen
One of the most exciting parts of renovating a house is fitting your new kitchen. With so many decisions to be made, from the tiles and flooring to the new sink, it is difficult to make sure you've fit everything in. But have you made the room for your shiny new range cooker?
A dual fuel range cooker could be the one for you. They provide modern, efficient cooking by using an electric oven combined with the refined control of a gas hob. A gas hob can allow you to quickly make heat adjustments, whilst an electric oven will cook your food evenly and accurately, giving you impressive results every time.
When it comes to choosing the right appliances for your kitchen, it's all about durability and integrating it with the rest of your kitchen's design. Finding the perfect range cooker can create that final focal point within the room, particularly if it's a timeless piece that will last throughout a series of revamps. Here are some ageless range cookers for you to create that finishing touch to your kitchen over and over again...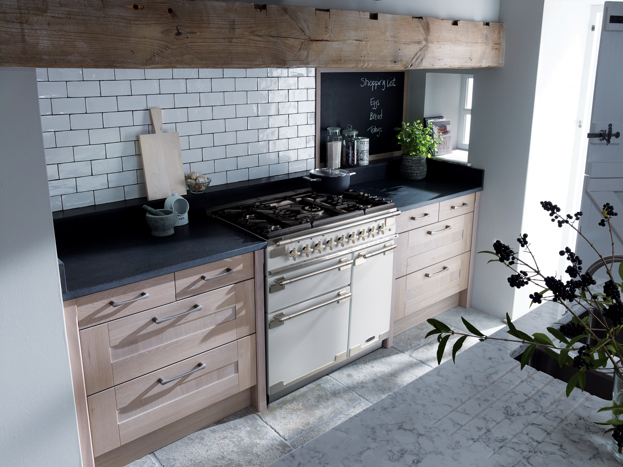 If your aim is to create a bright space out of your kitchen, white is a classic choice of colour. The Rangemaster Elise 90 is a contemporary style but with a slight hint of classic French range cooking. The twist of both modern and traditional is shown throughout the brushed chrome finish on the handles, metal control knobs, plinth trim and the towel rail. A multifunction main oven, with integrated grill, and fanned tall second oven are joined be a separate slide-out grill. On the top is a five-burner gas hob that is accompanied by detailed semi-gloss cast iron pan supports, giving this cooker its timeless finishing touches.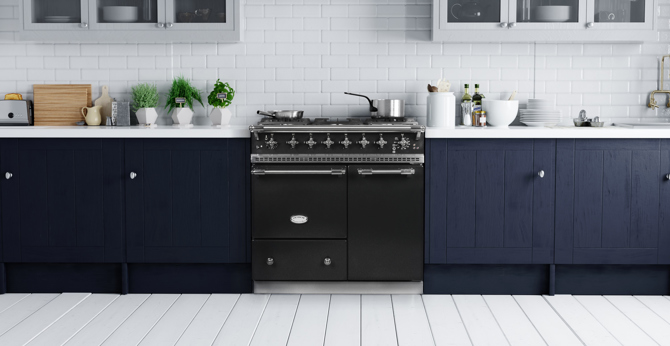 Lacanche Beaune Classic 90 in Black 
If you're looking for a darker range cooker to match your kitchen's interior, look no further than this black Lacanche range cooker. The Lacanche Beaune Classic 90 is the mirror image of the Bussy classic. It offers a 55-litre main oven with a grill on the left, alongside a tall 69-litre dual function oven on the right side. This model also features a six-burner gas hob, with a dual function oven and an electric oven and grill. The authentic look of this Lacanche range cooker will match perfect with a more modern aesthetic as well as traditional features.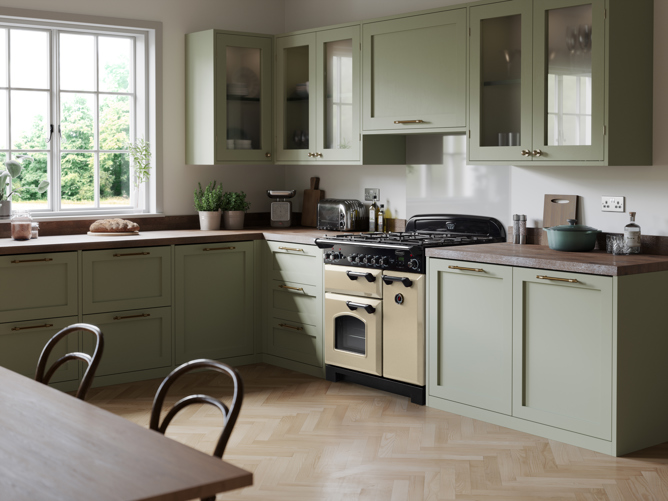 Rangemaster Classic 90 in Cream
The Rangemaster Classic 90's traditional styling makes it a popular choice within many homes. This dual fuel range cooker comes in a variety of colours and trim finishes, giving you the perfect chance to achieve the exact look you want for your kitchen. Its functionality will give endless opportunities for great cooking. Two fanned electric ovens with a separate grill and a five-burner gas hotplate make up this beautiful cooker, whilst also offering features such as the oven temperature gauge, towel rail and hotplate up-stand. Its cosy appeal makes it a continual piece within any kitchen design.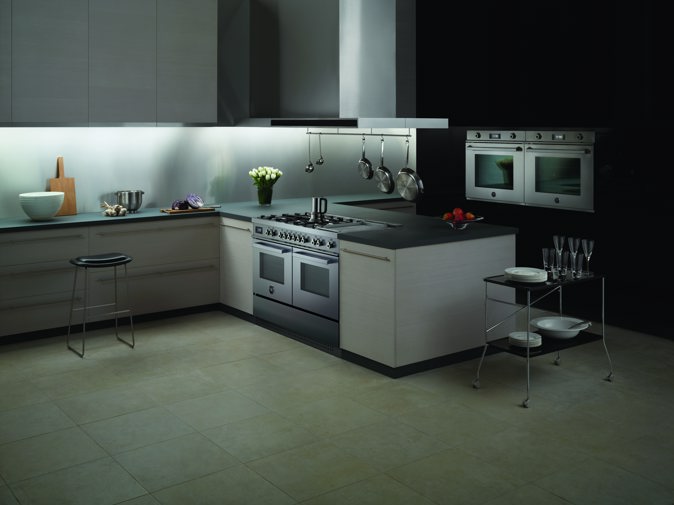 Bertazzoni Professional 120 Twin in Stainless Steel
The Bertazzoni Professional series offers premium Italian manufacturing, with high-quality and functional design. The usual Bertazzoni triple-glazed doors are present on this cooker to minimise heat loss. On top of the cooker are gas burners providing power and efficiency with clear combustion, allowing pans to be placed closer to the flame to decrease boiling times and reduce consumption. Two oven lights clearly show the five shelf positions that are placed inside the cooker, along with a smart storage compartment below. Bertazzoni were one of the first manufacturers to include the high-resolution LCD touch screen display and programmable clock/timer featured on this cooker. If you want your kitchen to have a warm, cosy vibe then maybe choose dark brown hues to go with your stainless-steel appliances or choose lighter shades for a brighter kitchen design.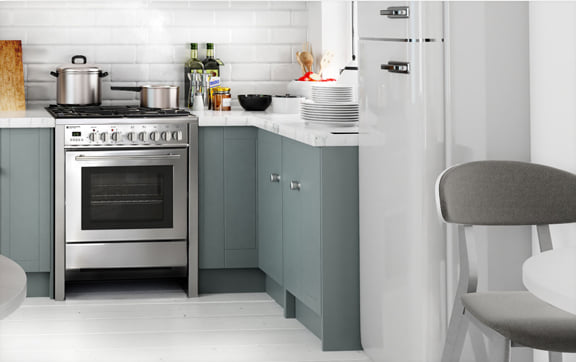 Rangecookers Select 70DF in Stainless Steel
Similar to the Bertazzoni, this cooker is a great way of trying out different interior design elements using the simplistic stainless-steel colour. This Rangecookers Select 70 is a great option for those who want a reliable cooker that brings more than a standard 60cm platform. It features a 53-litre multifunction cavity, and variable grill, plus a drop-down double-glazed door with removable inner door glass. Combine this stainless-steel cooker with slate or grey-tone granite countertops, white tiles and grey paint colours to create a contemporary style kitchen.
It is an exciting time renovating your kitchen and often it won't be the first or last time you will do it. So choosing a cooker that you can take with you through the different designs is key and we hope this guide has inspired you to find the look you want.
If you have any questions about any of the cookers featured or you just want to find out more, head to our website here or call our team on 01244 402 975, they will be happy to help you!