A Taste Of Italy: Italian Range Cookers
Italian range cookers are built with passion by some of the top family run businesses, who have passed great knowledge and manufacturing through the generations. Their love for cooking is apparent in each of their products, with well-considered features running throughout the collections.
Here at Rangecookers we work with a number of Italian manufacturers, including Bertazzoni, ILVE, DeLonghi, Steel, Smeg and Fulgor Milano. Built in regions of Italy that are rich in both manufacturing and cooking pedigree, these passionately designed, high quality products combine functional ergonomic design with performance and style to create the range cookers we see today. Available in a range of colours and widths, there are plenty to choose from so here is a closer look at the Italian brands we have to offer...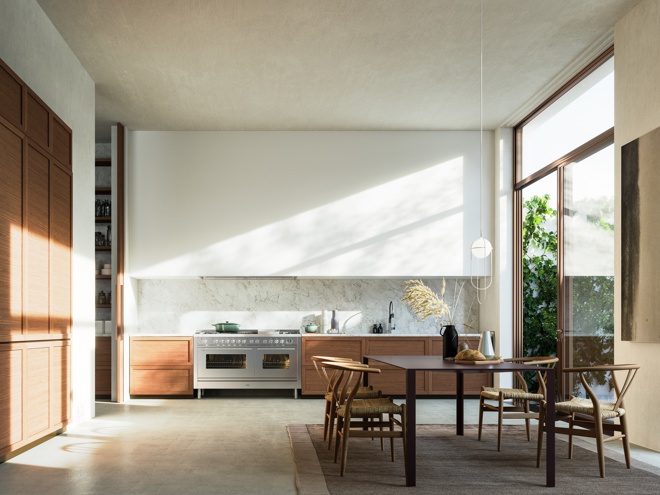 ILVE have been a globally renowned cooker brand for over 60 years, with each of their range cookers being hand-built by an individual craftsman at their factory near Venice. From the triple-glazed doors and gentle hum of their ovens, you can see the integrity of each component within every range cooker they produce. Producing energy efficient and very good-looking cookers, ILVE have a well-deserved reputation for quality and refinement. They offer an extensive collection of both range cookers and built-in appliances, with high level of detail and functionality shining through both. Having one of the largest selections of range cookers on the market, they offer sizes from 60cm all the way up to 150cm. With a variety of both contemporary and traditional styles, there is an ILVE range cooker to suit every kitchen. The Roma and Milano models are full of character and feature-rich, with ILVE's E3 technology included to give accurate digital control and oven temperatures from 30 to 300°C. The affordable but luxurious Torino offers the best value package for your home, with uncompromising performance and the choice of a single or twin oven design. The ILVE Panoramagic is a refined package, giving precise digital temperature and stylish facia panel with red LED-backlit control knobs.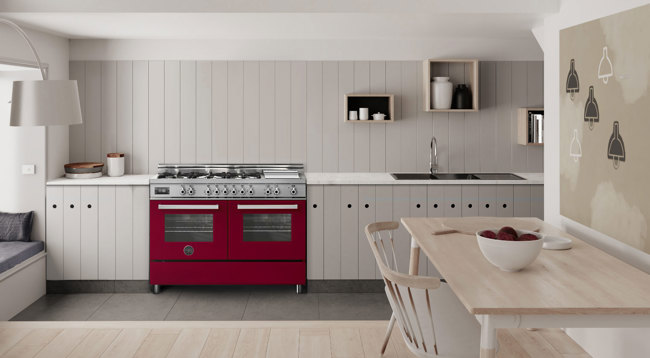 Bertazzoni are one of the oldest brands in Italy, having run for 130 years. Their range cookers are built through rich Italian heritage and manufacturing, situated in a region of Italy that is home to brands such as Ferrari and Lamborghini. Overseen by six generations of the Bertazzoni family, cooking has been at the forefront of all the high-quality design on each of their products. Functional ergonomic design makes these cookers a standout piece in many homes and precision engineering ensures your appliance functions perfectly, with added stylish design also giving you an elegant but powerful aesthetic. With range cookers available in sizes 60cm to 120cm widths, Bertazzoni's range offers a variety of sizes, colours and finishes to suit every need. The Professional series offers premium Italian quality in the form of solid, functional design and all the most popular Bertazzoni refinements. The Master series brings you all the usual authentic features of a Bertazzoni range cooker but with an affordable price point, with the characteristic temperature gauge and chunky controls making a well-executed machine. The Heritage series takes inspiration from their original wood burning stoves, with the newer models now featuring all the advanced technology and engineering you would see on a Professional model.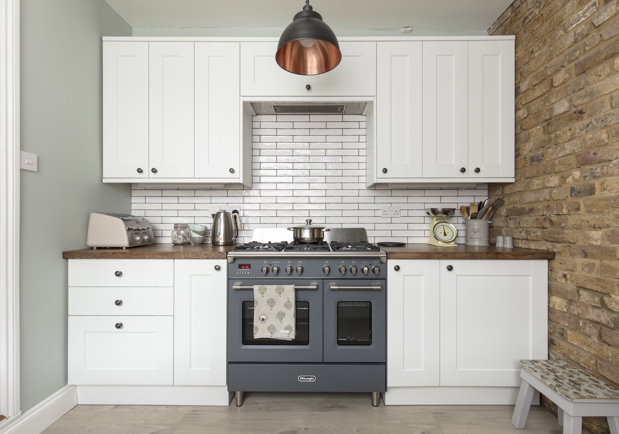 DeLonghi is a familiar brand often associated with coffee machines and smaller appliances, but this Italian manufacturer has a great reputation for range cookers. The collection we offer here at Rangecookers is full of character and well-made range cookers that are very appealing. The distinctive Italian styling and well-considered features for such a fair price make their cookers hard to resist. The DeLonghi Vintage collection combines sleek, stylish aesthetic with high build quality to create a reliable range cooker that is great value for money. The DeLonghi Professional series offers budget range cookers but does not compromise on the quality. You can spend a little bit more to give the flexibility of two ovens or an electric hob, but whichever design you choose you will be sure to have a reliable range cooker. Their flexible approach to design enables them to consider and respond to the surrounding market and ensures that their products are still eye-catching and appealing.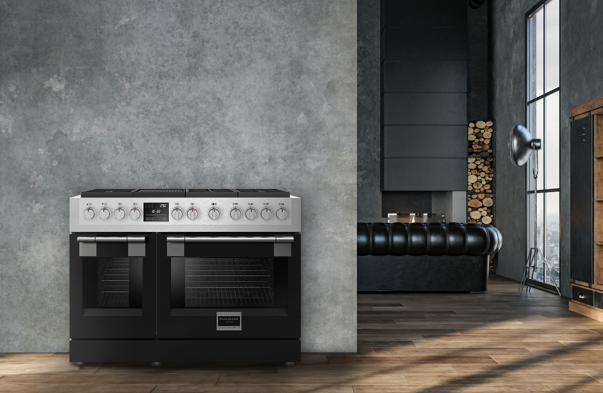 High-end, premium Italian design and manufacturing makes up the Fulgor Milano range. Design and power are principles that Fulgor Milano share in all their products, with cooking equipment that brings modern technology to your kitchen to enhance your cooking experience. In their factory near Venice, the Menenghetti family have been putting passion into their contemporary design for over 70 years, making Fulgor Milano a well-respected brand particularly in the USA. Bold and rigorous, these range cookers have all the style and performance you'd expect. The Sofia collection, named in honour of the Italian movie star, was launched in 2015 and we are proud to offer it here at Rangecookers. The design's aluminium facia, branding and touch control panel, along with the chunky controls and sturdy door handles make an impressive cooker.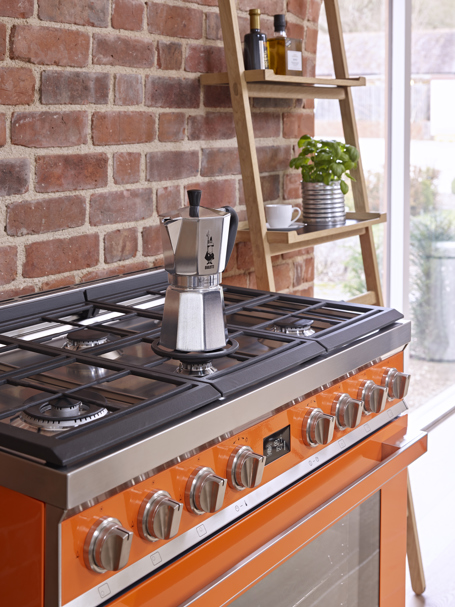 Rich with Italian style and class, Smeg range cookers are designed for contemporary living with advanced technology and flexibility. Attention to detail is something that brings Smeg's products to life within the homes they are installed in. Their impressive range cookers collection comes in a variety of sizes, finishes and layouts to suit any cooking needs. Smeg cookers feature at least one electric oven cavity, which means the heat can be controlled and allows for multifunction cooking. The eye-catching Portofino model offers a solid design and practical but stylish features, with a strong aesthetic in the form of fresh quality and performance. The Burghley model is a dual fuel range cooker that offers the best of everything you would expect from Smeg's design, whilst the Symphony range cookers bring a staggered oven format that is different from the usual symmetry of Smeg's products. The Victoria is very similar, with the British consumer very much in mind and its retro appearance making it perfect for both traditional and contemporary settings. Finally, the Opera model is a timeless classic with an ergonomic design and close attention to detail.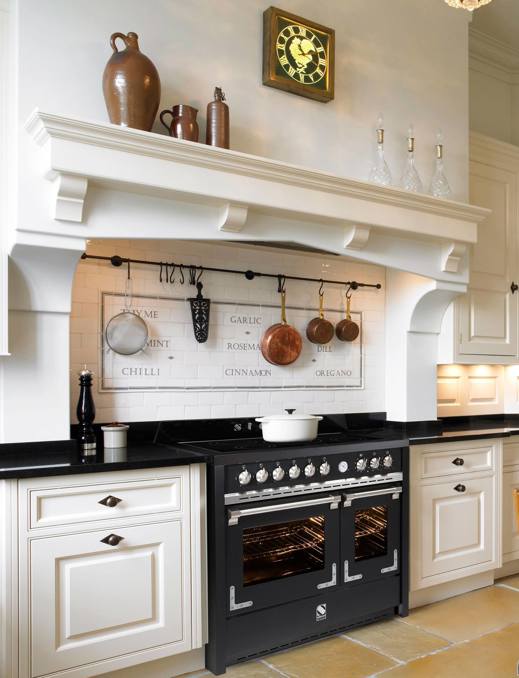 Steel is a family-run business in Carpi near Bologna. The area is full of manufacturing and food culture, with both of these being reflected within the Steel design. Originally started by Angela Po in 1922, the passion and energy still live on in the form of well executed cookers in a variety of styles and configurations. Attention to detail sets this brand apart and makes their products very desirable. The Genesi and Ascot product ranges are highly desirable, and endorsed by a full two-year warranty, whilst the Enfasi and Oxford models come at a lower price point but with the same values and quality. Steel also offer great variety and accessories such as refrigerators and kitchen furniture.
The kitchen is a special part of any home, and if you are looking for your brand-new range cooker to fit in perfectly then it can be a big decision. You will not be disappointed by any of these brands, it simply depends on your own cooking needs. If you have any questions about any of the brands mentioned or need some more inspiration, call our team on 01244 402 975 or visit our website now!