Best Value Range Cookers 2020
Adding a range cooker to your home is a great idea - all that cooking capacity you can just slot in - but can be daunting if the budget is tight. To help out we are taking a look at a few of the best value range cookers on the UK market.


DeLonghi
Value for money is always the better option than simply cheap - anyone who has ever bought a cheap cooker and regretted it will certainly tell you that. Spending a little more once will save buying twice, after all. Here at Rangecookers.co.uk we sell an awful lot of ranges, spanning the whole price spectrum, and some of our best sellers are those from our entry-level brand DeLonghi, an Italian company with its heart in the right place when it comes to providing terrific value. The DeLonghi Professional series starts with a sub-£750* 90cm single cavity format in either all gas (including LPG) or dual fuel formats, a favourite budget range cooker ideal for a holiday cottage or where the needs are pretty basic.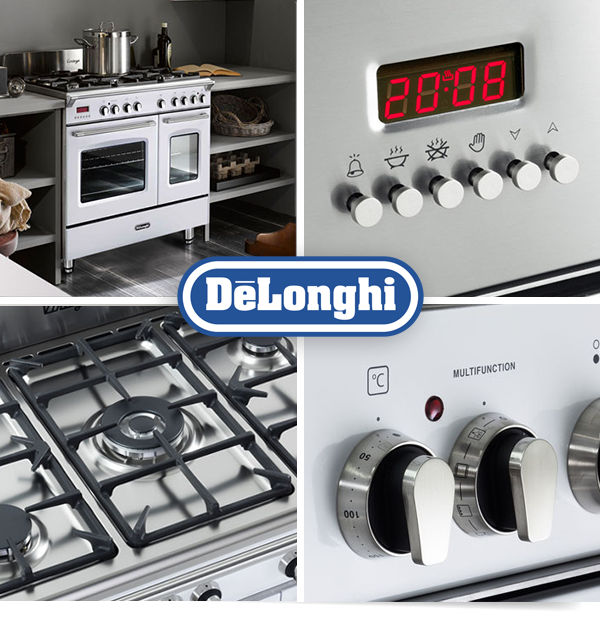 The simple stainless steel look is one you will see on many cheaper ranges out there, but do not be fooled, DeLonghi is a cut above and always a shrewd buy. Pay a little more if you want the flexibility of two ovens or an electric hob, but whichever you choose you will be getting a well made and reliable range cooker for a very fair price. This great value extends into their more refined Vintage series, with more characterful persona and lovely detailing.
Belling
If buying British is your thing, then you will not go wrong by investing in a Belling range cooker like many generations of families before you. For over a century Belling has been all about great family value, and their current collection is their best ever.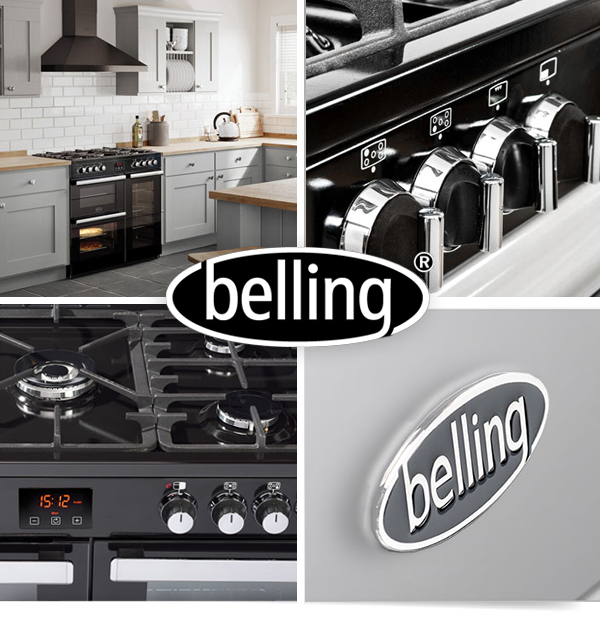 Starting at around £900* their traditional Belling Farmhouse and contemporary Belling Cookcentre models have been incredibly well engineered to ensure they not only feel satisfyingly solid but will be reliable though many years of robust daily use. They look and feel superb, with gas, dual fuel and electric models over 90, 100 and 110cm widths. Thoroughly deserving of their position as one of Britain's favourite brands, Belling should definitely be high on your list of options.
Rangecookers
It may be a smaller concern than the aforementioned brands, but the Rangecookers Select series was designed to offer brilliant value from the outset, including a confident two year warranty across the entire product range of cookers, hoods, splashbacks and accessories - something the others do not offer. Quality and value were the guiding principles, and these excellent range cookers continue to prove highly popular as a result.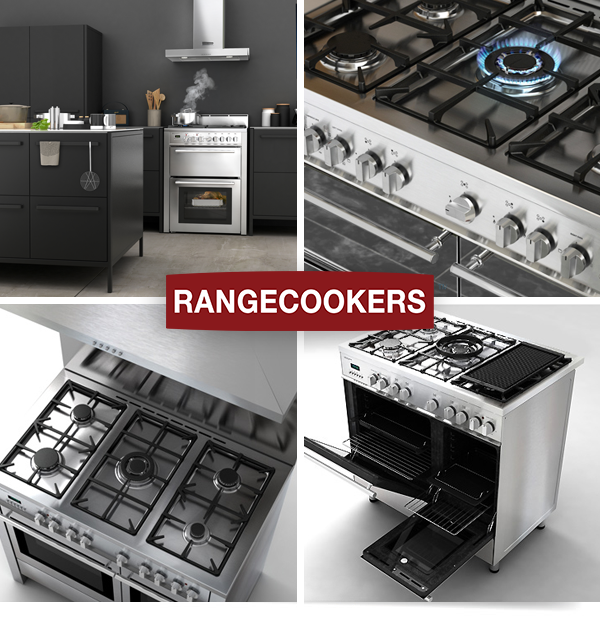 Starting at £1095* there is a compact 70cm in single or dual oven formats, twin or triple cavity 90cm models, and a 100cm twin cavity model. Simple yet elegant design coupled with sound engineering make the Select series a shrewd choice and a great long term investment on a tighter budget.
Spending More
If your budget is more generous but you still have an eye for a bargain you will do well to consider one of the cost-saving models from the more prestigious premium brands. Bertazzoni's Master Series is a great example, as is Britannia Q Line. Both are based on their full-blooded and more expensive siblings and offer the same cooking performance and features, but production cost is taken out by using lower cost materials - plastic control knobs instead of metal, aluminium burners rather than brass - or by simplification, using a storage flap rather than a drawer or removal of self-cleaning oven liners. A clever way of getting that premium brand in your kitchen without the eye-watering cost, and you are still getting the performance you would expect.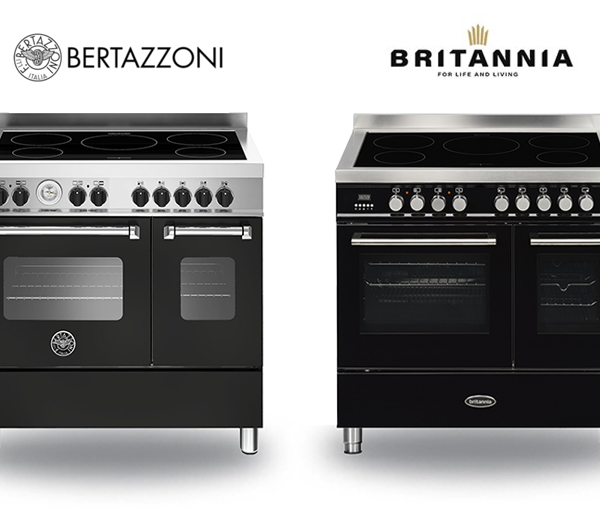 Our favourite example of this approach is the Falcon 1092 Continental, whether the dual fuel model or the induction - almost all the benefits of the Falcon 1092 Deluxe but a full £1000 cheaper! In this case all you really lose is the additional grill cavity and the oven liners and you get a stunningly handsome and capable Falcon range cooker - amazing value.
If you need any help choosing your ideal range cooker, the Rangecookers.co.uk's expert team is available for objective advice should you need it, whether by phone, online chat or email.


*Prices indications September 2020