The seamless design of a built in appliance creates a sociable and pleasant dining experience. Blending in, they can often help save space by fitting under kitchen worktops or within a wall for convenient cooking.
When it comes to the look and style of your kitchen, you want your appliances to act as design features. A built-in appliance can be placed high or low, even at eye-level for ease of use. Although a range cooker comes with the hob and other functions already included, these can be bought separately if desired but to match perfectly to your built in ovens. They can also be a great sidekick to a range cooker itself.
Reasons to choose built in appliances:
Easy to Keep Clean and Tidy
The seamless design of these appliances minimises the spots for dirt to gather, making it easier to clean and therefore more hygienic in your cooking environment. You also won't have to worry about pulling them out and cleaning behind or underneath.
Creates a Sleek Kitchen Design 
Built in appliances create a smooth look running around the kitchen, with the transition from cabinet to appliance a lot more aesthetically pleasing.
Great for Open Plan Living
Some appliances can be overpowering when two different kinds of living are mixed, such as a living area and kitchen, so built in appliances can tone it down and give a calmer and more streamline appearance. Integrated design means some appliances can also be concealed by a door.
Here are some of our Rangecookers built in best buys:
The Bertazzoni Professional Series Built In Ovens and Hobs
The beautifully designed Professional series offers both flexibility and professional performance. The distinctive style features reflect an innovative approach within their engineering. This stunning range of built in ovens are available with the popular stainless steel facia, or the standout Carbonio.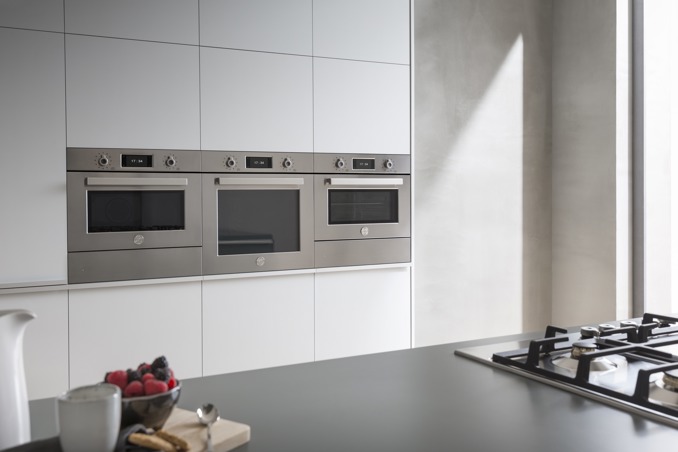 This Bertazzoni Professional with LCD display gives you a simple package but with rewarding benefits when cooking. Behind the triple-glazed, cool to touch glass door is a 76 litre capacity oven with 11 functions to choose from. These include mid-low cooking for baking or slow cooking, whilst the fan-assisted mode ensures even heat distribution across all five levels for roasting and baking with no crossover of flavours. A clear LCD display makes choosing the different cooking modes easy.
Bertazzoni have coordinated their built in hobs perfectly with their built in ovens. A built in hob looks sleek as it has been levelled and integrated into the kitchen countertop. The gas hobs feature brass-bound burners for maximum performance, pan supports that give a large, stable cooking surface and a choice of layouts to suit your cooking requirements. Designed to provide greater accuracy and control, these built-in hobs make cooking simple and precise.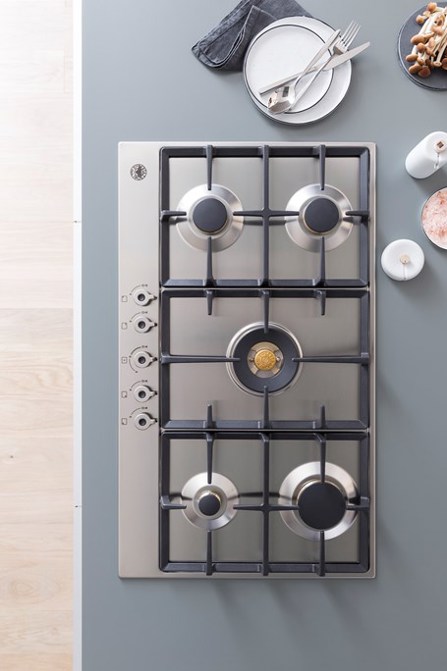 This built-in hob offers five impressive gas burners, with a 4kW wok burner with solid cast iron supports which are secure and safe for use. The one-hand ignition burners are controlled by the impressive accurate metal control knobs, making cooking simple and precise. This particular model is available in Stainless Steel and Nero Matt.
This 60cm oven shows off the Nero style from ILVE, with gloss black oven doors and matt black handles. Behind the triple glazed, soft closing door is a 37 litre cooking space, providing you with 14 functions to choose from including a pizza setting. When using the pizza setting, prepare the pizza yourself, turn the oven on and it can reach an impressive temperature of 400°C. Wait just over two minutes for it to be cooked thanks to ILVE's precise temperature control.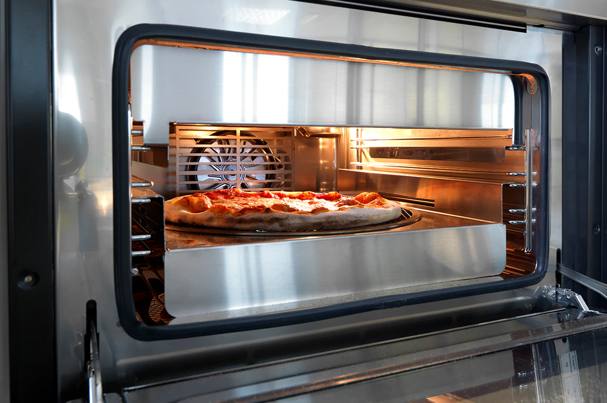 Electric built-in microwave ovens have been a strong part of Fulgor Milano's portfolio since 1976, with additions still being added to their impressive selection. Fulgor Milano have created a collection of built-in products that introduces a modern, intuitive way of cooking.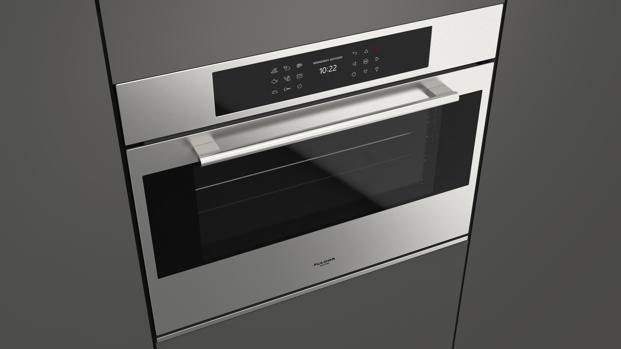 This model comes in stainless steel with sleek and stylish metal handles to match the look of the other Sofia built-in appliances. Situated in the middle of the fascia panel is an impressive multifunction, touch control TFT display with a quick access menu designed to make choosing functions and temperatures as easy as possible. Behind the soft close triple glazed doors is an incredible 126 litre black porcelain enamel interior, which offers 13 amazing cooking functions from eco baking to dual convection and everything in between.
This oven follows the contemporary Roma styling with clean cut lines, stainless steel modern handles and controls. Behind the triple-glazed oven door is a 110 litre cavity with multiple layers so no matter the level you choose to use, you will be able to see your food thanks to the double internal lighting. In order to use this oven's amazing features, there is a TFT digital touch screen control, allowing you to choose an exact temperature for your food between 30°C - 320°C. Use the built in diagonal rotisserie spit to cook your meat and veg and the electronic food temperature probe to check the exact temperature of your food.
This 60cm blast chiller also follows the modern styling of the Roma appliances, whilst featuring a 40 litre cavity which offers multiple functions from slow cooking to blast chilling, proving to microcrystalline freezing allowing you to preserve, cook or store food and even has the option to chill beverages. The blast chilling is a particularly useful feature, designed to quickly bring the core temperature of your freshly cooked food down to 3°C and therefore preparing your food for the next step of the cooking process.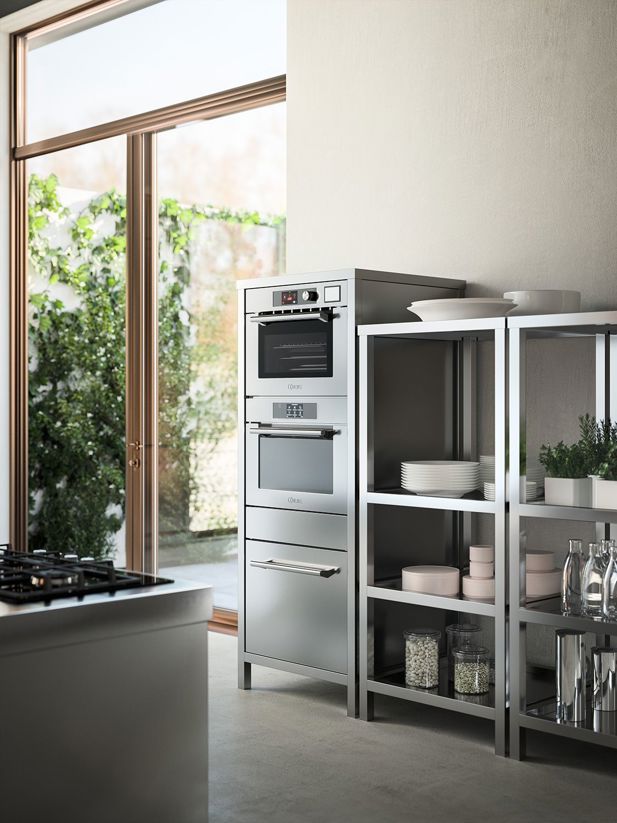 To find out more about any of these products give our team a call on 01244 402 975 or visit our website here.