Fuel Types: Which Is Best For Your Cooking Style?
One of the greatest things about a range cooker is the power and flexibility they have to offer. They're designed to suit every type of chef, from grabbing a quick bite to eat in the evenings to regularly cooking for a large family. There are lots of decisions to make when buying your range cooker, like how big, how many ovens, which colour...but the most important choice is which fuel type you need. With different cooking requirements in mind, we offer various fuel types here at Rangecookers so that we can suit your needs.
There are three fuel types to choose from: Gas, Electric and Dual Fuel. The choice is personal, and each fuel type has its own benefits. Read on to find out which would be the right type for you and your cooking experience...
Gas
Gas range cookers are a traditional choice in the homes of many. Both amateur and professional cooks appreciate a gas cooker due to their quick response and precision, with an immediate effect on the flame and heat when using the controls. When it comes to having a grill, gas is perfect for cooking things like burgers as it heats up very quickly, giving instant results. Similarly, gas ovens heat up quickly but due to the fact they are conventional rather than fan the heat distribution is less accurate, meaning more thought needs to be put into where to place your food on the shelves within. 
There are two gas fuel types available - natural gas and LPG. LPG (Liquid Petroleum Gas) is bottled in cylinders, making it a good choice if you want the benefits of a gas cooker but aren't within reach of a gas mains. Although your range cooker will usually arrive configured for mains gas, almost all dual fuel range cookers will convert for use with LPG using a conversion kit. Gas cookers are also generally cheaper with lower running costs.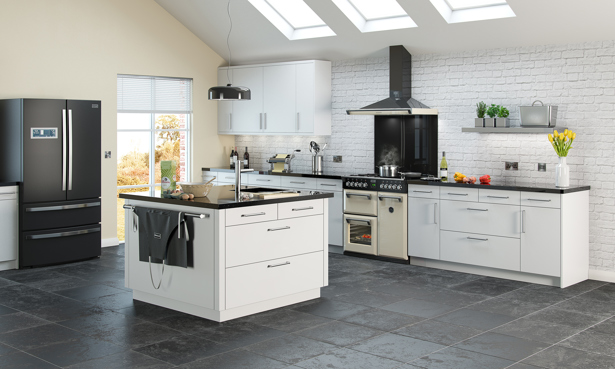 The Stoves Richmond is a great natural gas range cooker. Ideal for both modern and traditional kitchens, this impressive range cooker has two good sized conventional gas ovens, plus a smaller gas oven with variable electric grill. Seven gas burners are surrounded by pan-glide cast iron supports within a single-pressing enamelled hotplate, alongside a powerful wok burner to give you brilliant wok cooking capability.
All Electric
Electric range cookers are a more modern alternative that can provide you with a flexible cooking experience. Ideally designed for those who don't have access to a gas supply, electric range cookers are a favourite with those who like a simple-to-clean cooker. Electric cookers are available to buy with either a ceramic or induction hob, meaning each burner is a flat surface that is extremely easy to wipe clean. Induction hobs have been a popular choice for many years now. They may look similar to an electric hob but work in a completely different way. The benefit of induction technology is the hob stays cool, with only a little residual heat from the pan. As a result of this heat transferral method, there is a limited amount of residual heat on the hob's surface and makes induction hobs a lot more energy efficient than standard electric hobs.
When it comes to the oven, electric is a popular choice due to them giving even heat distribution throughout the compartment. This means great results every time when cooking anything from some chips to a roast dinner. Electric is also a good choice for those who are conscious about being environmentally friendly, with there now being many suppliers of renewable electricity.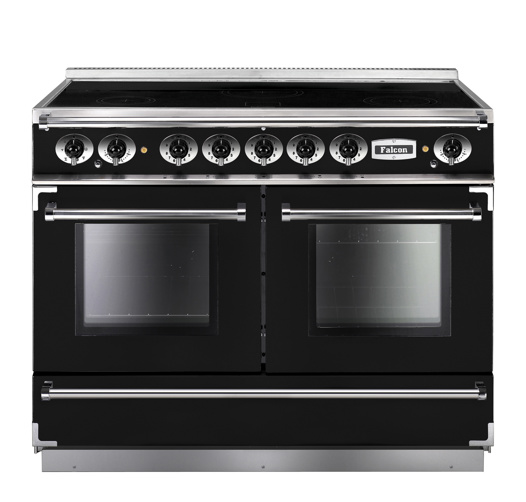 The Falcon 1092 Continental Induction is a simple and reliable electric range cooker that has been designed to appeal to those who want a more professional standard within their kitchen. This induction model brings you power in the form of five cooking zones and useful features such as power-boost, boil-dry detection, auto heat-up, simmer and zone-link functions.
Dual Fuel
A dual fuel range cooker offers the best of both worlds – a precise gas hob and fan-assisted electric oven create a great duo in terms of cooking power. They provide modern, efficient cooking, with the gas hob allowing you to quickly make heat adjustments whilst the electric oven will cook your food evenly and accurately, giving you great results every time. A dual fuel range cooker gives you all the benefits of both fuel types as adding an electric oven into the design provides more high-quality oven heat controls than many other ranges.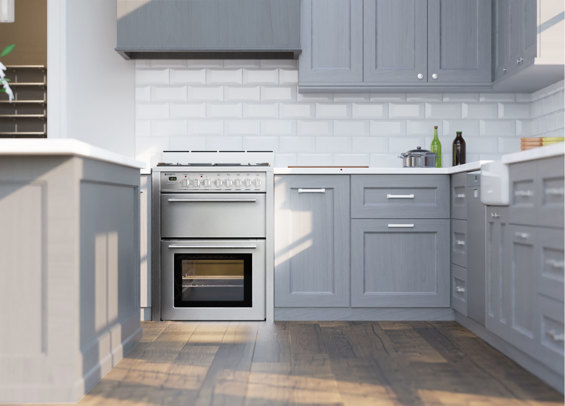 The Rangecookers Select 70df2 is a nicely priced 70cm dual fuel range offering the same quality, style and value as any larger range cooker. This range offers a five-burner gas hob, which includes a powerful central triple-ring wok burner and features two ovens – a 53 litre programmable main oven and a 35-litre conventional top oven with variable electric grill.
With lots of different choices when it comes to range cookers, the final decision can be hard but hopefully this guide will help you to find the perfect range cooker for you. If you're still in need of some inspiration, take a look at our website here or call our team on 01244 402 975!