How To Choose The Best Range Cooker For Your Kitchen
The best range cooker is worth the time spent finding it. Not only do they look great as a standout feature in your kitchen, but they also offer great flexibility when cooking. With lots of different size options, there is a range cooker style to suit everyone. Whilst those with a more traditional-style home would prefer a classic model, there are also some very eye-catching contemporary models out there that would fit the traditional aesthetic perfectly.
Even smaller spaces can now benefit from the advantages of a range cooker, with smaller than the standard 90cm model size available, such as the 70cm Rangecookers Select models. With other things such as colour, trims, fuel type and advanced features to consider, it can be a tricky decision, so we are here to help. Here is our guide on how to choose the best range cooker for your kitchen...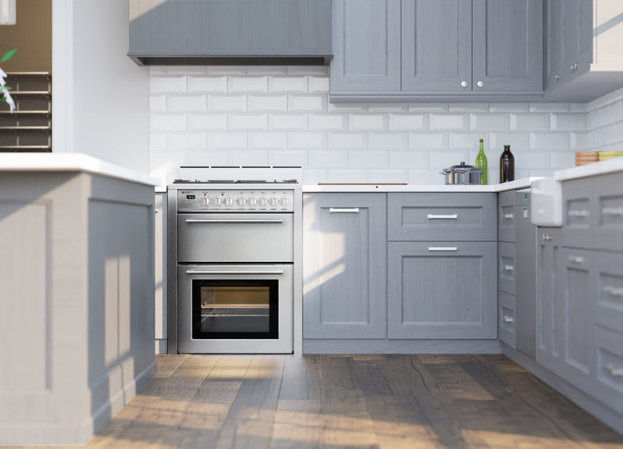 Consider both the size of your kitchen and the size of your range cooker...
Whilst this may sound obvious, it is important to consider your range cooker based on both the size of your kitchen and the size of the range cooker you are looking for. This means considering things such as oven capacity and burners, and with range cookers tending to be larger than other cookers it is important to consider the surrounding space in order to get all the benefits you want and need.
Range cookers are most commonly available in sizes 90cm, 100cm and 110cm. We offer sizes from 60cm right up to 220cm. If you have a smaller kitchen then a 60cm is perfect, however if you are starting again with your kitchen and can make the room, a larger range cooker could be the one for you. 70cm is a rare but useful size for those who want the power and the presence of a range cooker but may not have the space. More and more brands are bringing this size into their collections, and it has become a popular choice within many homes. Brands such as DeLonghi, Lacanche, ILVE, Steel and our team at Rangecookers have all designed cookers this size with well-considered features and high-quality specification.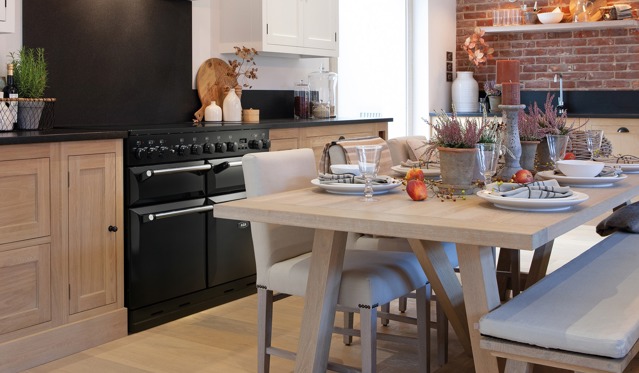 Decide which fuel type is best...
Here at Rangecookers you have the choice of natural gas, all electric and dual fuel options, as well as the option of LPG gas where there is no mains gas supply. With different cooking requirements in mind, the choice is personal and each type has its own benefits.
Both amateur and professional cooks appreciate a gas cooker due to their quick response and precision, with an immediate effect on the flame and heat when using the controls. When it comes to having a grill, gas is perfect for cooking things like burgers as it heats up very quickly, giving instant results.
Electric range cookers are a more modern alternative that can provide you with a flexible cooking experience. Ideally designed for those who don't have access to a gas supply, electric range cookers are a favourite with those who like a simple-to-clean cooker. Electric cookers are available to buy with either a ceramic or induction hob, meaning each burner is a flat surface that is extremely easy to wipe clean.
Dual fuel range cookers offer the best of both worlds - a precise gas hob and fan-assisted electric oven create a great duo in terms of cooking power. They provide modern, efficient cooking, with the gas hob allowing you to quickly make heat adjustments whilst the electric oven will cook your food evenly and accurately, giving you great results every time. 
Choosing features that will enhance your range cooker even more...
Most range cookers have features that can enhance your cooking experience. As well as providing a statement for the room, they can offer so much more than just their appearance. Not only do they boast more advanced features than a standard oven, they can also come with a variety of cooking settings for your cooking experience.
Taking it a step further and combining both brains and beauty with the latest technology is making cooking even easier. With advanced technologies already a part of built-in ovens, many consumers now expect this from range cookers. Features such as induction cooking and steam cooking can change your cooking techniques completely. Induction refers to the heat transfer when cooking whereas steam cooking enhances the flavours of foods, whilst maintaining their nutritional benefits. Precision temperature control and Bluetooth connectivity both use advanced technology to also change the way you cook. No longer do you need to endure inaccurate cooking conditions, with advanced digital temperature controls giving more exact adjustment and accuracy when it comes to quality. Bluetooth connectivity allows you to take control of timings and settings from an app on your phone, letting you store all your favourite cooking settings for convenience when it comes to cooking your next meal.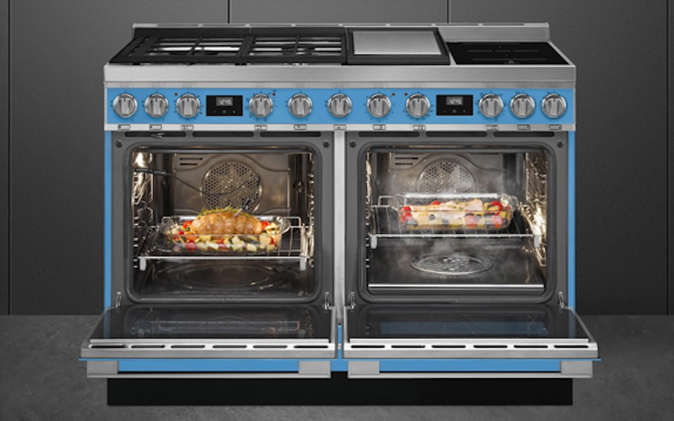 Customising your range cooker...
There are a variety of finishes and colours to choose from when purchasing your range cooker. A bold colour can complement or contrast with your kitchen, whilst some colours can match perfectly. Making your kitchen your own and reflecting the personality of the space with your chosen cooker is important.
For those of you who would love a block of colour within your kitchen, look no further than the Stoves Colour Boutique range. Available on Richmond models, Colour Boutique can add a splash of vibrancy to the heart of your home. Or, a Lacanche finished in Provencal Yellow may be more up your street. This sunny shade is perfect for brightening up your kitchen, even on the darkest of days. No matter what style you have chosen for your kitchen, brands such as Lacanche, Stoves and Bertazzoni have the perfect colours to complement your overall design. 
There is also the matter of choosing your trim. With a selection of trims to choose from, and chrome often being the trim of choice, there may be finishes you aren't even aware of. Here are some of the trims to look at:
Chrome
Chrome offers a shine that will match a variety of range cooker colours and kitchen interiors. A simple yet sophisticated addition to your cooker with sleek and contemporary style.
Brass
Brass is a standout choice for a range cooker. Available with premium brands such as ILVE and Lacanche, this glamorous look highlights the warmth in a kitchen and particularly range cookers in colours such as red or green.
Copper
Copper is a chic finish to your range cooker and will stand out in your kitchen. Matching copper kitchen accessories look great with this trim, blending your cooker in to create a traditional aesthetic throughout the room.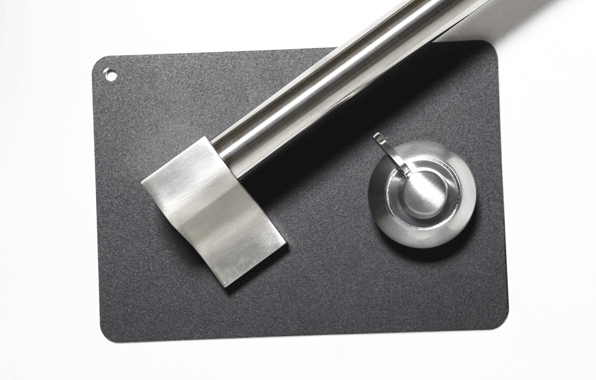 Adding your cookware/accessories...
Your new cooker has been installed in your kitchen and you're ready to start cooking...but now it's time to buy some cookware. Many manufacturers offer a few extra additions to match their range cookers and make the cooking experience even better. Whether your accessory is for the hob, the hood or the oven, these items can give you added versatility to your cooking. When choosing your cookware, you should consider both the price and the durability. An accessory for your cooker could be a good investment piece, if taken care of and used in the correct way. A utensil rail can provide a great place to store all your important cooking tools whilst you use the Bigblue pizza stone to create the perfect pizza...or maybe you want to take a look at a brand-new griddle from brands such as ILVE, Lacanche and Falcon.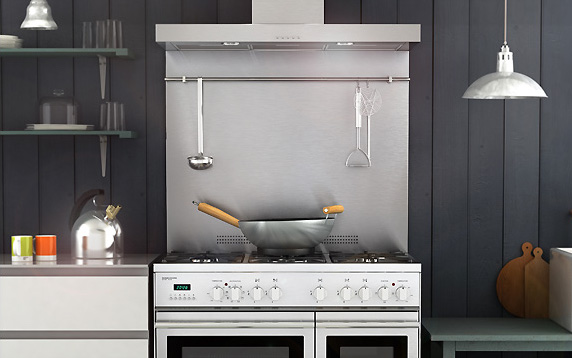 With so many different choices when it comes to finding your perfect range cooker the final decision can be overwhelming, so we hope this guide will help you! If you're in need of more inspiration, take a look at our website here or call our team on 01244 402 975 📞