More Than A Range Cooker...
Many manufacturers offer more than just range cookers. There are a few extra additions to match that can make your cooking experience even better. Whether it may be a new fridge freezer or a cooker hood, styling your kitchen is something we are passionate about here at Rangecookers...
Your choices will of course depend on the amount of kitchen space you have. A well-designed layout is essential for making sure the space is being used in the best way possible, with appliances being the most important part. Finding the right products for you can be tricky, so read on for some much needed inspiration...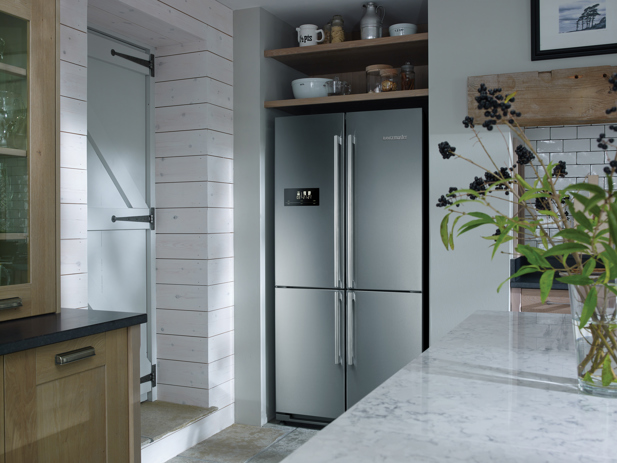 A number of the brands we work with at Rangecookers supply some superb refrigeration products, which can complement your range cooker perfectly. A fridge is a key component of any kitchen, and whether you are looking for something matching or just an impressive fridge with large volume and high-quality style these appliances are designed to make sure your food stays in the best condition possible. From the brands Rangemaster, Bertazzoni and Steel, these fridges are a great choice with the latest technology taking these products to another level.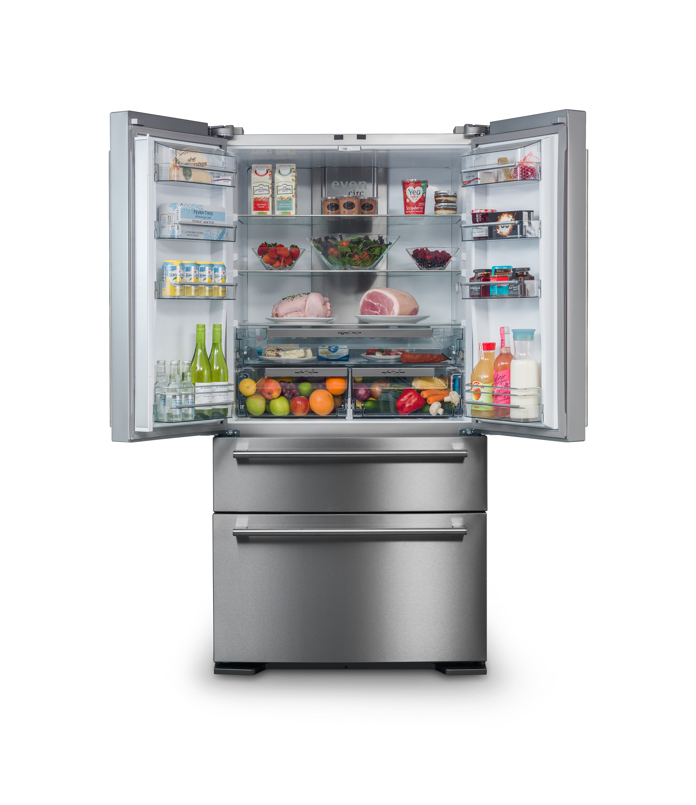 Rangemaster offer not only a stylish collection of range cookers, they also provide excellent refrigeration to complement these. With the DXD and SXS models to choose from, there is a style to suit your kitchen. The DXD is a contemporary model, offering family-size storage and freezer space in the form of two easy access drawers. The SXS is an American style fridge freezer with a four-door format instead of freezer drawers.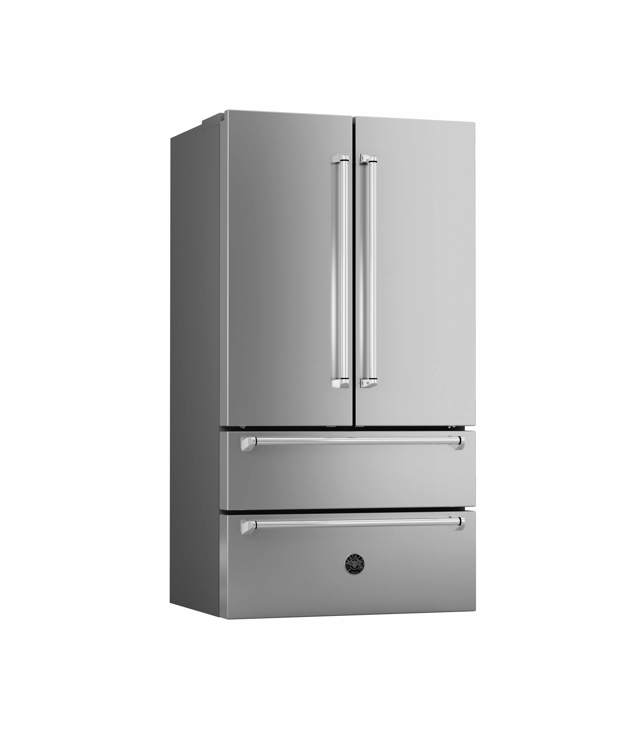 Matching their range cooker collection with Professional, Master and Heritage models, the Bertazzoni refrigerators are built using first class components. Featuring French doors and freezer drawers, their functional design and purposeful styling creates this impressive range of products.
Much like Bertazzoni, Steel have matched their refrigerators perfectly to their range cooker collections. With Genesi and Ascot models, this modern refrigeration collection shares the same high-quality standards as their cooking appliances. Available in a variety of colours, including Bordeaux Red and Mineral Blue, there is a style to suit all interiors.
Cooker hoods are a long-term investment piece that need to be the best in both visual appeal and the job it does. With different elements that can be matched with your cooking requirements, some cooker hoods are designed to be perfectly integrated into your kitchen's design. The main factor to consider when choosing your cooker hood is the positioning in your kitchen…
Wall Mounted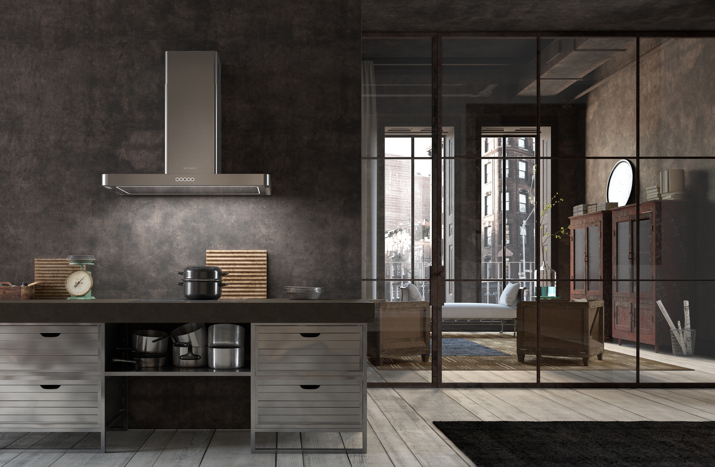 Wall mounted hoods often resemble a chimney in shape, being wider at the bottom and narrow at the vent. They add a style statement to your kitchen and powerfully extract any odours. They are a logical choice to install and can be both traditional and super modern.
Island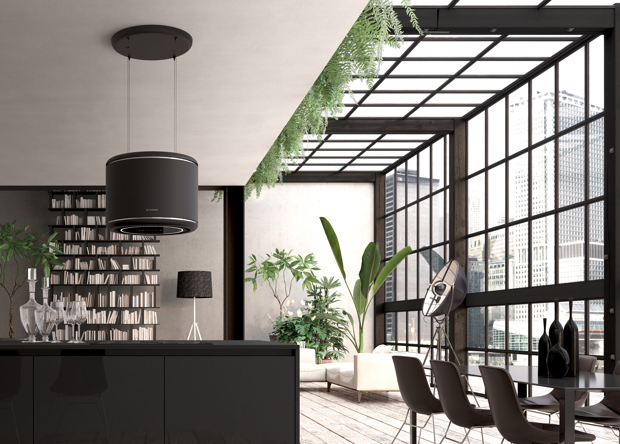 For cookers placed as part of an island in the centre of the kitchen, an island hood is a great choice. You are free to position your cooker wherever you want it, with all sides of the hood being visible as it is suspended from the ceiling. A lot of island hoods are now made to look more like a lighting feature to create a more visually appealing look.
Integrated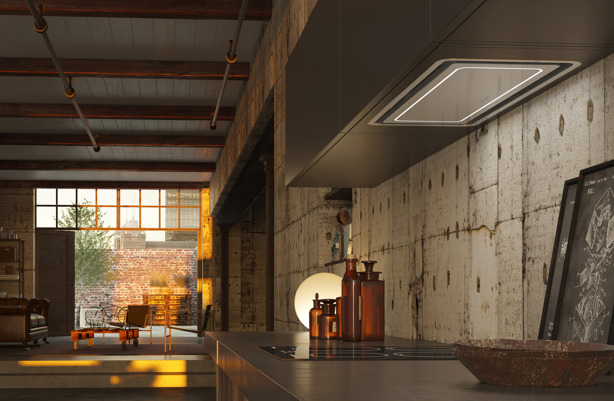 A hidden cooker hood is perfect for those who do not want to make it a design feature. They are integrated either into a cabinet or underneath the cabinet and can be disguised as any other wall cupboard. They are very simple to use and are ideal for smaller hobs rather than the larger models.
Traditional or contemporary, wine cabinets are designed to incorporate many features that will keep your wine in perfect condition. Here at Rangecookers we offer these stunning Rangemaster wine cooling cabinets, complementing your appliances in any style kitchen.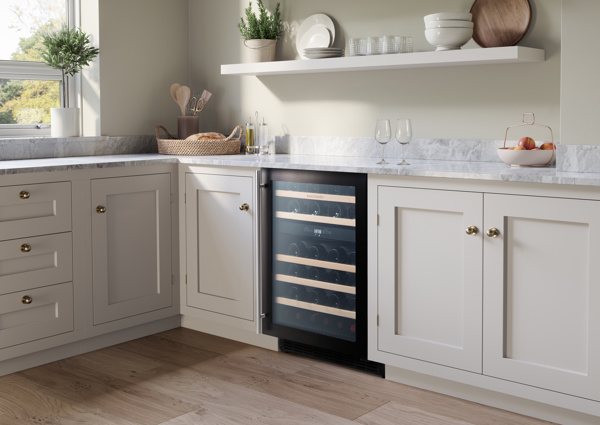 Dual temperature zones create two different internal temperatures that allow you to store white and rosé wines in the upper section (4°C-12°C) and reds in the lower section (12°C-22°C), therefore creating enjoyment of any wine at the right temperature. Bright white LED lighting offers instant illumination as soon as the door is opened, as well as having a door open warning to prevent the door being left open and causing the temperature to rise.
Available in both 30cm and 60cm widths, and with the choice of either a Stainless Steel or Black door with stainless steel trim, this range creates enjoyment of any wine at the right temperature.
Built-in Ovens and Hobs
If you are renovating your kitchen, you should give some thought into a built-in oven and hob. Installing built-in appliances is a great way of accomplishing a streamlined look within your room.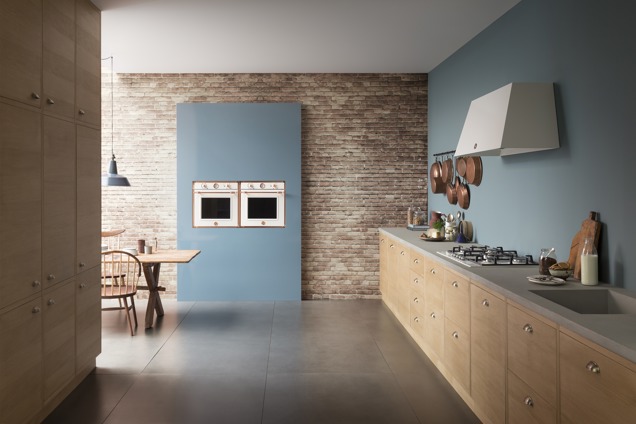 Bertazzoni
Bertazzoni are known for their stylish range cookers, but their impressive built-in collection has fit in perfectly. An array of electric ovens and proficient gas and electric hobs makes this range a stand-out within a very crowded market. Available in a variety of styles and finishes, the cookers and hobs in this Bertazzoni range are comfortable to use and make quite an impression.
ILVE
ILVE built in appliances are ideal if you have a more compact kitchen but still require a powerful oven space. With not many manufacturers making 90cm wide built-in ovens, opt for a traditional look with ILVE's Roma and Milano models.
Your new range cooker from Rangecookers has been installed in your kitchen and you're ready to start creating some delicious treats…but now it's time to buy some cookware. When choosing your cookware, you should consider both the price and the durability. An accessory for your cooker could be a good investment piece if taken care of and used in the correct way.
Utensil Rail
Adding a utensil rail to your splashback, or underside of one of your cupboard units, can provide a very useful way of holding your cooker utensils and your small pans.
Griddle Pan
Unlike a regular frying pan, the base of a griddle pan has raised ridges. It is the perfect way of giving a chargrilled look to your food, whilst often making it healthier due to the channel that runs around the outside of the griddle plate, causing any fat to run off.
Wok Ring
Woks have become an integral part of a kitchen, with them being used for a variety of cooking tasks including stir-frying, boiling and steaming. A wok ring is very handy, as they provide a stable and secure platform for your wok.
Pizza Stone
Cooking your pizzas on a pizza stone really will make a difference to both the taste and the texture. Our Bigblue pizza stone also offers the flexibility of being used for cookies, bread and other similar foods.
Roasting Tray
Everybody loves a roast dinner, but it can be quite a challenge when you are the one cooking it. A roasting tray is essential for creating those perfect potatoes with a crispy edge or to cook an even roast with a crisp skin. Ideally you want your roasting tray to be made with a thick, heavy material that distributes the heat evenly, like the Bigblue stainless steel tray.
Chopping Board
Ideal for chopping meat, bread or vegetables for your meal, a chopping board is a fundamental kitchen item. The ILVE wooden chopping board is the perfect addition for your cooking experience. Made from solid oak, it sits comfortably inside a fry top griddle, but can also be positioned on top of all ILVE models.
If you have any questions about any of the products mentioned, please call our team on 01244 402 975 or visit our website here…