Rangecookers Spring Update
Here at Rangecookers we want to take your cooking to the next level with some amazing products for you to choose from. Many of you may be considering investing in a brand new summer kitchen over the coming months, and after the stresses and strains of the past few years we want to make sure you get the perfect appliances to match.
Whether you're starting from scratch or adding some updates, we want to give you our very own update of all the new and exciting additions at Rangecookers. From brand new wine coolers to built in products that will enhance your kitchen further, whether alongside your range cooker or as an alternative, we have something to suit you. So read on to find out about our latest products and bag yourselves a deal on a top appliance today…
The team at Rangecookers are very pleased to be able to introduce the newest model from Rangemaster - the Classic 90 FX range cooker. Perfect with its traditional styling, this large single cavity range cooker takes its aesthetic from the very popular Classic collection. This brand new range cooker features the recognisable baker-style window along with a full width towel rail, classic control dials and optional mini splashback.

This new dual fuel model is available in five colourways: Black, Cream, Slate, Stone Blue and Mineral Green, all with a choice of chrome or brass finishes for the controls, handle and towel rail. In addition to this, it has a colour matched fascia and a premium white time display. This exciting new cooker boasts a 114 litre oven, featuring a unique Energy Saving Panel (ESP) that allows you to split the oven in half. A five burner hotplate on top also now includes the added feature of a new, removable Teppanyaki griddle plate, making this a truly flexible and energy conscious appliance.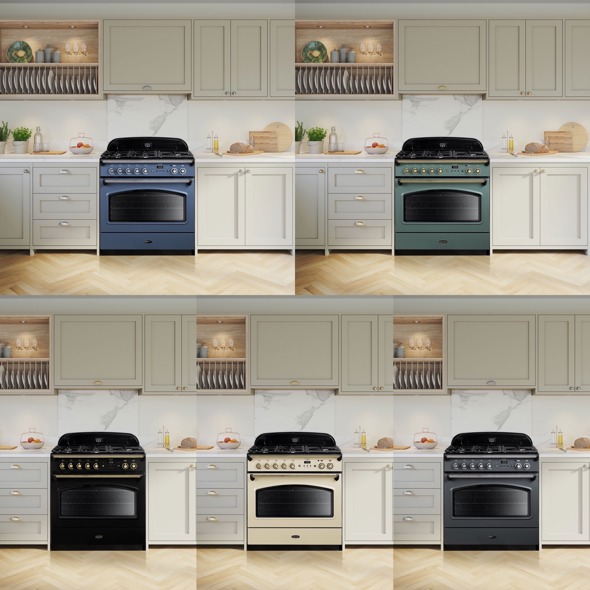 We are very excited to share these stylish Smeg wine coolers. Smeg built in wine coolers make a perfect addition to your kitchen, blending in seamlessly within your counter or in column. Smeg set the standard for range cookers in the nineteen nineties, and these classic yet chic products still retain that enduring and imitably Italian Smeg Style, making them as popular as ever.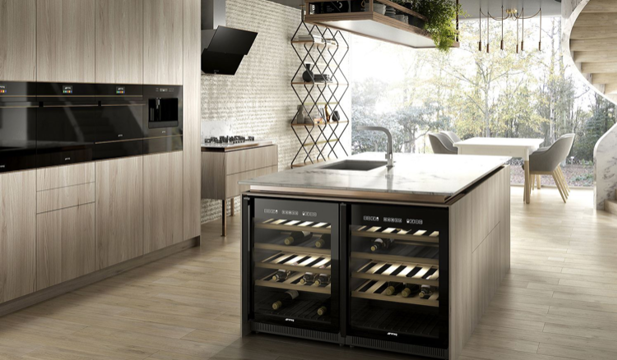 Each Smeg aesthetic offers different options, allowing you to have sleek, coordinated appliances throughout the room. 
The Classic wine cooling range is finished with stainless steel and available in both 45cm in column and 82cm under counter models. This Classic wine cabinet has the capacity to hold 38 bottles of wine in total, making it a very handy feature in your kitchen. Inspired by architect Guido Canali, Smeg's Classic collection remains as timeless as ever thanks to its understated design.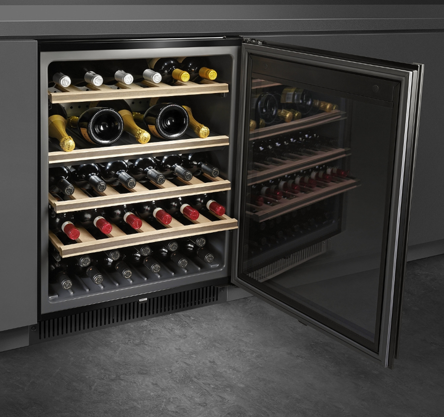 The Dolce Stil Novo wine cooler range is Smeg's most advanced collection to date, constructed from the best materials for a monochromatic look with copper or stainless steel trims. This Smeg wine cabinet has the capacity to hold 21 bottles of wine in total and has all of the features you would expect from a Smeg product. The anti UV glass door will protect the wine inside from daylight and with LED lighting and electronic temperature controls, it will integrate into your kitchen perfectly.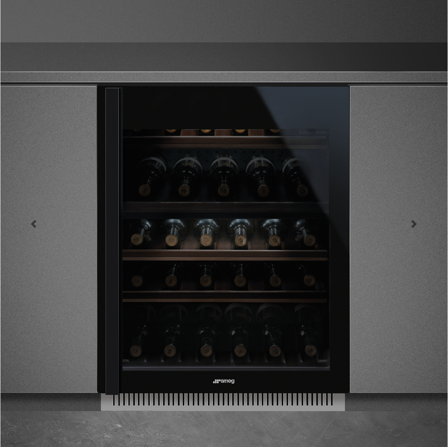 The Linea wine cooler range combines contemporary design with the latest built in appliance technology. These models offer spacious, flexible racks and controlled luminosity. Internal LED lighting, digital touch control display and adjustable telescopic shelves are just a few features that make up this impressive model. The perfect compliment to a suite of Linea built in appliances or any of the Smeg range cookers, a must have in any modern kitchen.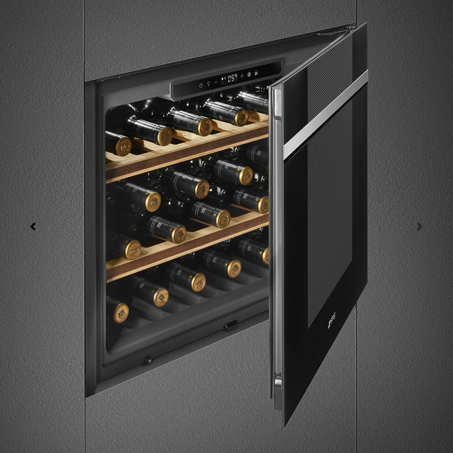 Smeg Connect
Through the Smeg Connect app you can operate, control and monitor your appliance from anywhere. It is a great solution for both preserving and exhibiting your wine collection. Smeg Connect wine cellar perfectly controls the serving and preserving temperature, with other functions including sharing the wine list through Facebook with your friends.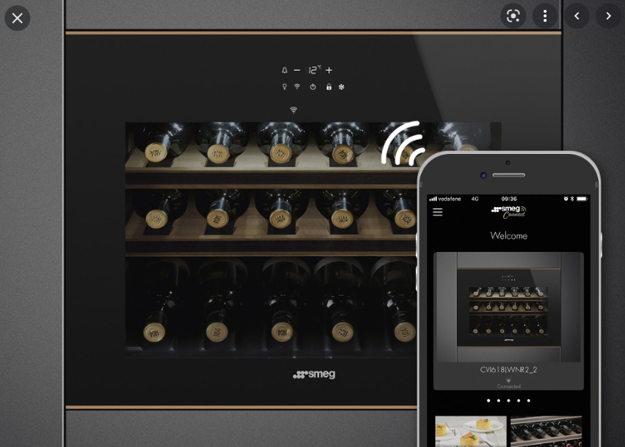 Its attractive and intuitive interface gives access to lots of additional content, such as matching your wines to particular recipes, whilst a Personal Assistant helps for app search and using all your smart appliances.
Another set of exciting new products added to the Rangecookers website are from the stylish Italian brand ILVE. Now featured on our website are even more ILVE built in ovens and hobs, bringing you more to choose from than ever before. Here are some of the newest standout products:
This 60cm oven shows off the new Nero style from ILVE, with gloss black oven doors and matt black handles. Behind the triple glazed soft closing door is a 37 litre cooking space, providing you with 14 functions to choose from including a pizza setting. When using the pizza setting, prepare the pizza yourself, turn the oven on and it can reach an impressive temperature of 400°C. Wait just over two minutes for it to be cooking thanks to ILVE's precise temperature control.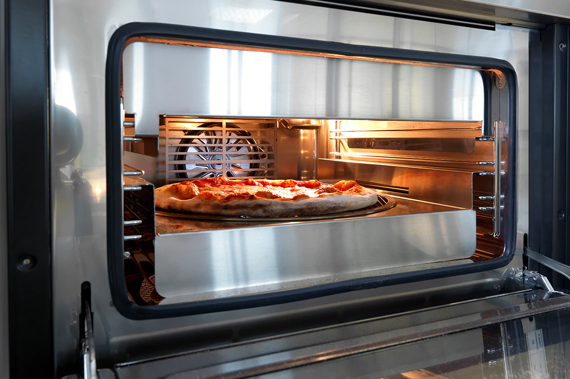 This 60cm vacuum drawer follows the contemporary styling of the Roma collection, with a clean cut, stainless steel finish giving it a modern and professional appearance. Designed to be used for both cooking and preserving food, the drawer removes 99% of air and reduces the chance of bacteria growth which can be used for all food and some liquids. Including additional features such as cold infusions, vacuum curing, tenderising and marinating.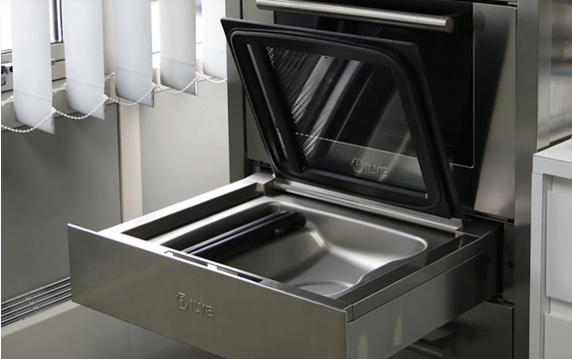 Behind the triple glazed door of this 60cm blast chiller is a 40 litre cavity which offers multiple functions from slow cooking to blast chilling, proving to microcrystalline freezing allowing you to preserve, cook or store food and even has the option to chill beverages. The blast chilling is a particularly useful feature, designed to quickly bring the core temperature of your freshly cooked food down to 3°C and therefore preparing your food for the next step of the cooking process.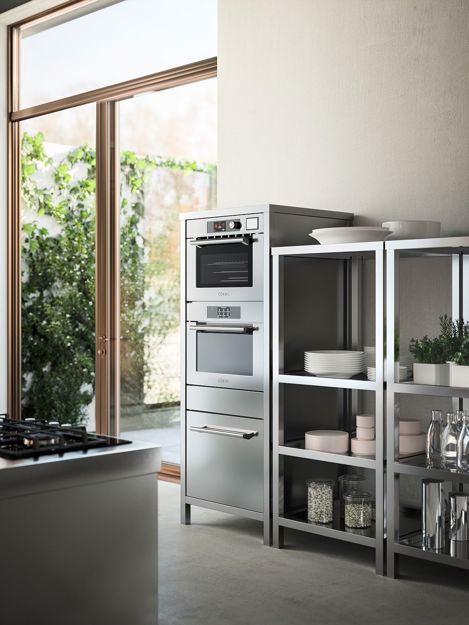 The Bertazzoni Professional, Master and Heritage collections have all had an update, bringing a variety of new colour options, controls and styles.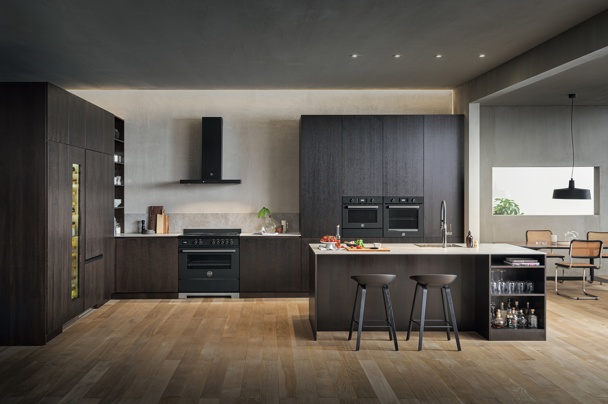 The latest Professional series welcomes new controls and handle finishes, plus this all new sleek Carbonio colour option. On top of these new Carbonio models is the latest induction technology to give you ultimate power and controllability, and the added benefit of an easy-to-clean vitreoceramic surface, with five heating zones that include a booster feature, pot detection and residual heat indication for each zone. The all new bridging function also allows you to use the two cooking zones as one single cooking zone.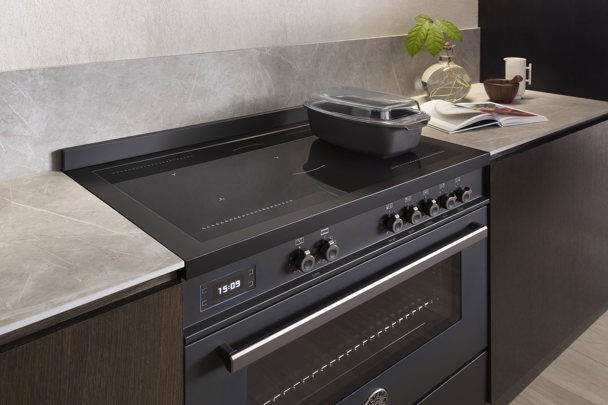 The Master Series brings you all the authentic features of a Bertazzoni range cooker but with an affordable price point. The characteristic temperature gauge is now joined by the new fully metal controls to replace the black plastic controls on the older models and new satin finish handles. Available in Stainless Steel and Matt Black, this very well-executed machine has a design that reflects that of a more commercial kitchen.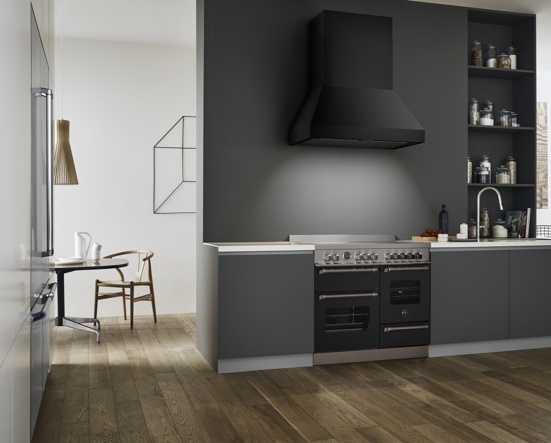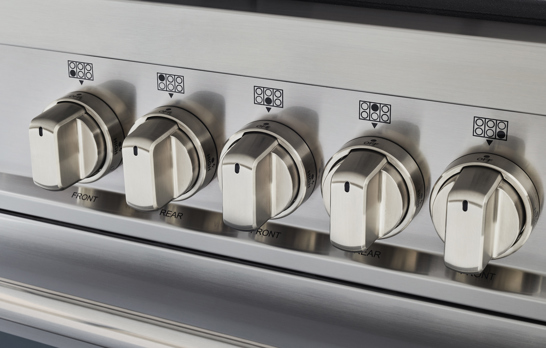 Possibly the biggest change by Bertazzoni is the appearance of their Heritage series. These stunning range cookers boast a whole new style with door trims, enhanced controls and an additional towel rail. All of this is joined by the shining new Ivory shade Avorio. The striking rounded chrome control knobs are familiar and comfortable to use, making them a key part of the design of the model. These bright handles are replicas of the handles found on the original Bertazzoni stoves.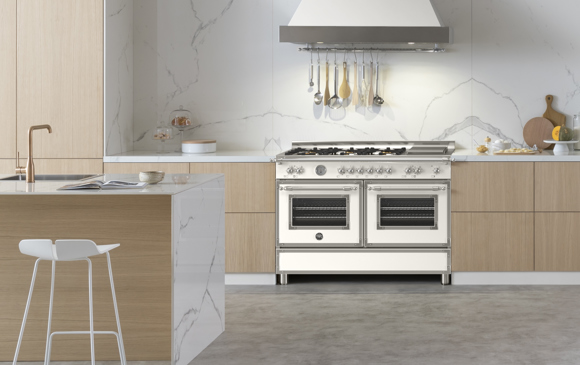 In a new section on our Rangecookers Instagram page, we have created some helpful guides looking at topics such as range cookers, induction hobs, built in collections, wine cooling and much more, whilst including direct links to all of our products. We will be taking a look at the different options to inspire your range cooker purchase, whilst also covering some frequently asked questions. Find out more by clicking here.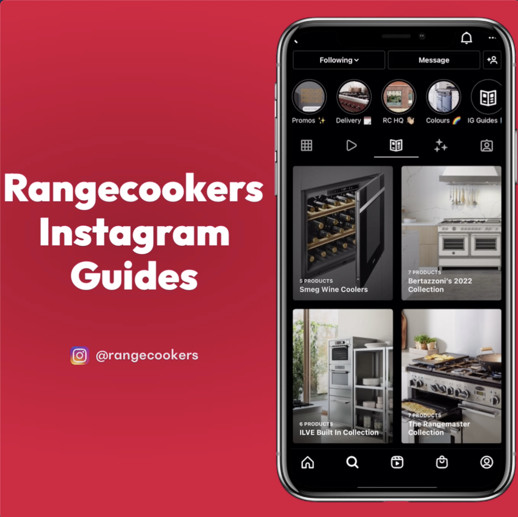 All of these products are now available on our website, and we will be adding regular Instagram guides to cover all the latest topics. If you have any questions about any of the new products or if there is something you would like to see featured within the Instagram guides, give our team a call on 01244 402 975 or visit our website now.