Rangecookers Tuesday Top Picks
Your kitchen appliances are the main focal points of your kitchen, so you want to make sure they are true statements whilst giving you all the functions you need for cooking. If you are wanting to invest in a range cooker, built in appliance or even a new refrigerator or wine cooler, but aren't sure which one to go for, we are here to give you a helping hand with your decision.
Just like deciding on a budget, you need to carefully think about what space you have available and what styles and colours will complement your kitchen interior. Here at Rangecookers we have styles to suit all interiors such as country, sleek, contemporary, traditional.
Size, style, integrated, freestanding, added features…so much to consider. We have created this handy guide to hopefully help make your buying decision much easier…
Range Cookers
Range cookers are a popular choice within many households. Not only do they boast more advanced features than a standard oven, but they also come with a variety of cooking settings for your cooking. There are different fuel types to choose from when it comes to your range cooker, including gas, dual fuel and electric, which will also be determined by your cooking methods.
Range Cooker Top Picks
Lacanche Cluny
One of Lacanche's best-selling range cookers, this aesthetically pleasing symmetrical configuration offers versatility with two 55-litre conventional gas ovens and a five-burner classic hob. Both the Cluny Classic and the Cluny Modern offer ample storage space in the form of twin drawers and can be ordered in natural gas, LPG gas or all electric.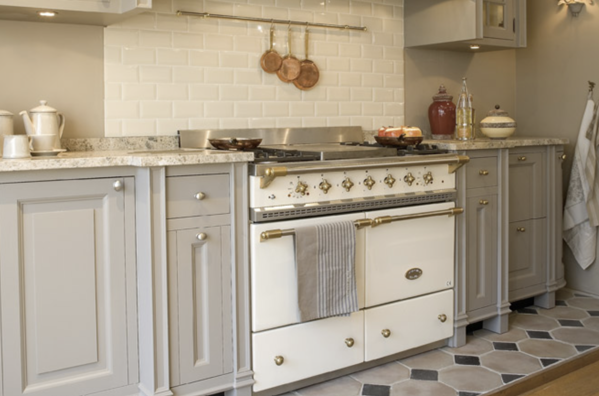 Rangemaster Nexus SE
The Nexus SE from Rangemaster is a contemporary style range cooker, with its sleek and modern appearance making it unique from the rest. The Nexus models are available in two widths and two fuel types – 90cm and 110cm with dual fuel or induction. The Nexus SE mixes traditional cooking methods with modern styling and features a multifunction oven, a fanned second oven and a slow cook oven.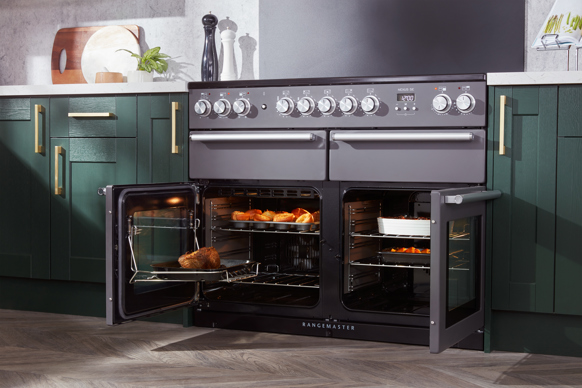 Bertazzoni Professional
The Professional series offers premium Italian quality in the form of solid, functional design and all the most popular Bertazzoni refinements. Featured on the Professional models are five shelf positions, clearly lit by two oven lights, and ample storage for all your cookware and accessories in a handy compartment below. Choose from six colours: Aranci, Vino, Giallo, Nero, Rosso and Bianco.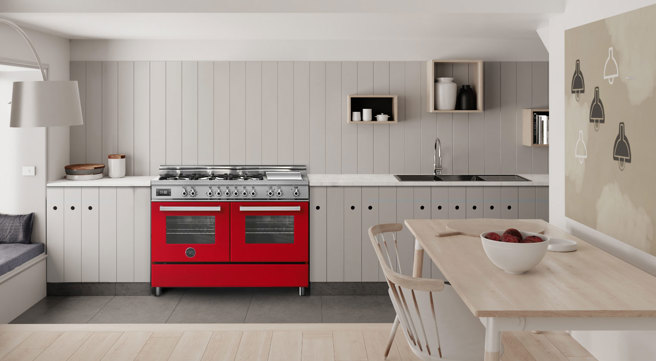 Built In Ovens and Hob Top Picks
A built-in appliance can blend into your kitchen seamlessly and help save space. It can be placed high or low, even at eye-level for ease of use. Although a range cooker comes with a hob and other functions already included, these can be bought separately but to match your built-in ovens, or even your range cooker. The all-electric built-in ovens we offer are designed to fit seamlessly under your kitchen worktops or within a wall for convenient cooking.
Bertazzoni Heritage Built-in Oven
The Heritage models offer a more traditional feel to your kitchen's interior. Available in a matt black Nero, a smooth black Carbonio, both featuring a brushed stainless trim, or the beautiful ivory colour Avorio, which is available with either a stainless-steel or copper trim. This superb A rated oven offers a 76-litre capacity and 9 functions to choose from, including the non-convection mode which is brilliant for baking cakes.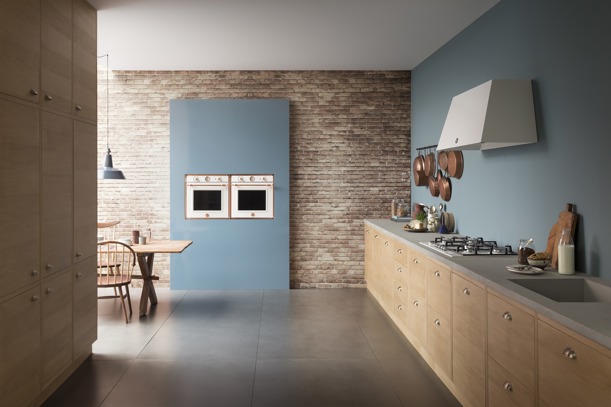 ILVE Induction Hob
This ILVE induction hob gives you four highly responsive cooking zones with touch controls. The usual refinements such as pan detection, overflow protection, overheat protection, power boost and child safety lock are all included to make things even easier when cooking. There is also a timer with auto-stop and residual heat indicators are there just in case you need them, although the ceramic surface does not get dangerously hot.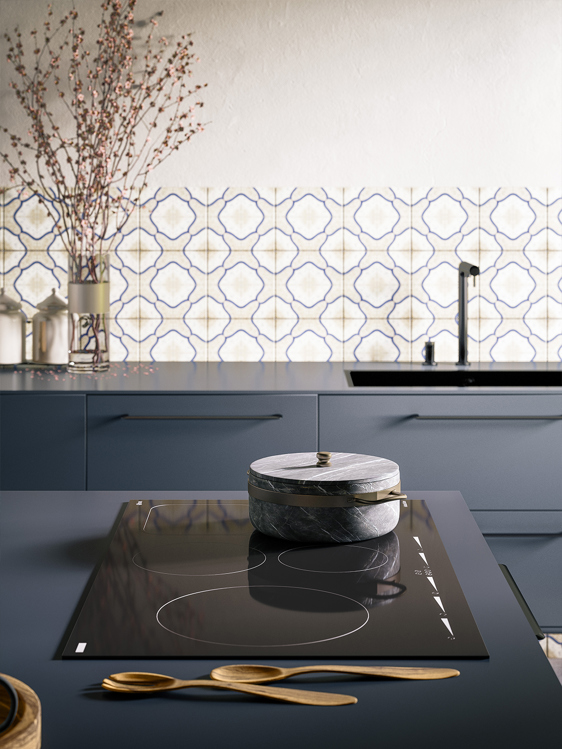 Fulgor Milano Built In Oven
Fulgor Milano have created a collection of built-in products that introduces a modern, intuitive way of cooking. This model comes in stainless steel with sleek and stylish metal handles to match the look of the other Sofia built-in appliances. Situated in the middle of the fascia panel is an impressive multifunction, touch control TFT display with a quick access menu designed to make choosing functions and temperatures as easy as possible.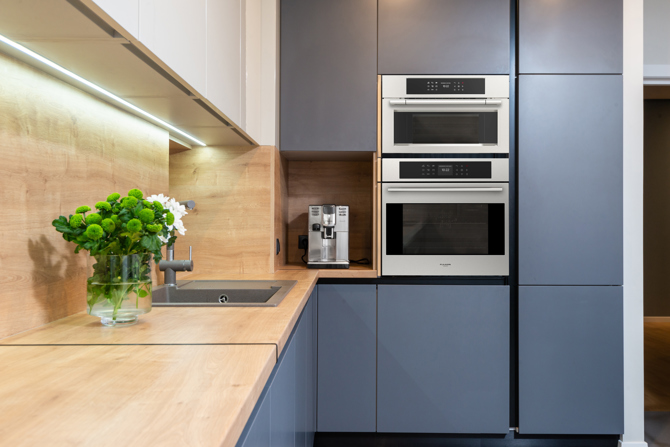 Refrigeration Top Picks 
A number of the brands we work with at Rangecookers supply some superb refrigeration products, which can complement your range cooker perfectly. A fridge is a key component of any kitchen, and whether you are looking for something matching or just an impressive fridge with large volume and high-quality style these appliances are designed to make sure your food stays in the best condition possible.
Rangemaster offer not only a stylish collection of range cookers, they also provide excellent refrigeration to complement these. With the DXD or SXS models to choose from, there is a style to suit your kitchen. The DXD is a contemporary model, offering family-size storage and freezer space in the form of two easy access drawers. The SXS is an American style fridge freezer with a four-door format instead of freezer drawers.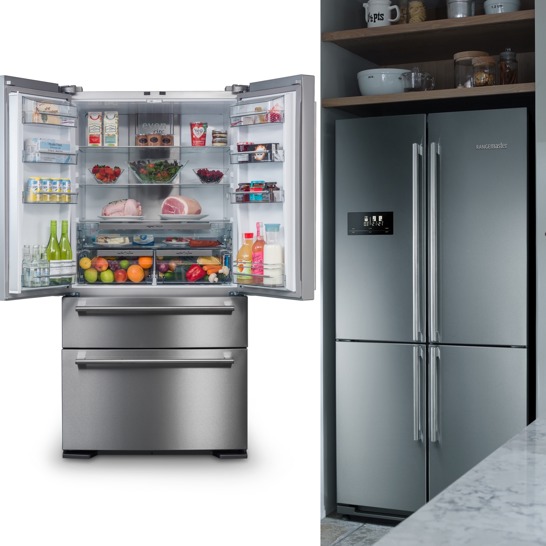 Bertazzoni
Matching their range cooker collection with Professional, Master and Heritage models, the Bertazzoni refrigerators are built using first class components. Featuring French doors and freezer drawers, their functional design and purposeful styling creates this impressive range of products.
Steel
Much like Bertazzoni, Steel have matched their refrigerators perfectly to their range cooker collections. With Genesi and Ascot models, this modern refrigeration collection shares the same high-quality standards as their cooking appliances. Available in a variety of colours, including Bordeaux Red and Mineral Blue, there is a style out there to suit all interiors.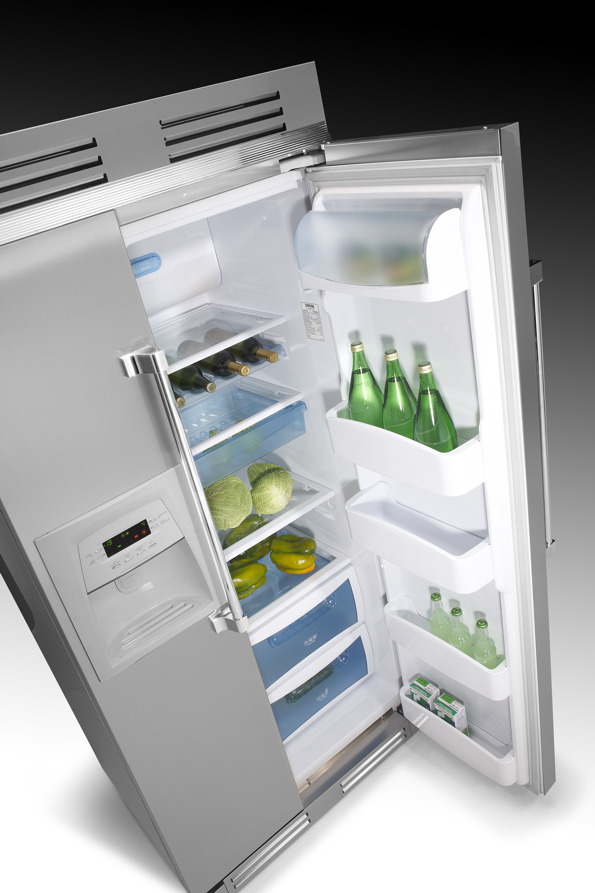 Wine Cooling Cabinets
Traditional or contemporary, wine cabinets are designed to incorporate many features that will keep your wine in perfect condition. Here at Rangecookers we offer these stunning Rangemaster wine cooling cabinets, complementing your appliances in any style kitchen.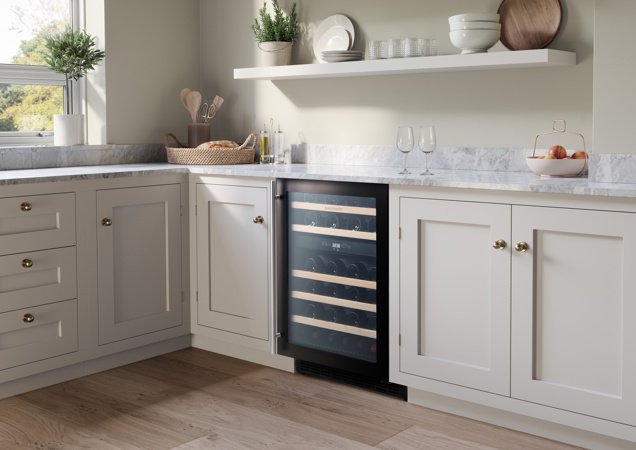 Dual temperature zones create two different internal temperatures that allow you to store white and rosé wines in the upper section (4°C-12°C) and reds in the lower section (12°C-22°C), therefore creating enjoyment of any wine at the right temperature. Bright white LED lighting offers instant illumination as soon as the door is opened, as well as having a door open warning to prevent the door being left open and causing the temperature to rise.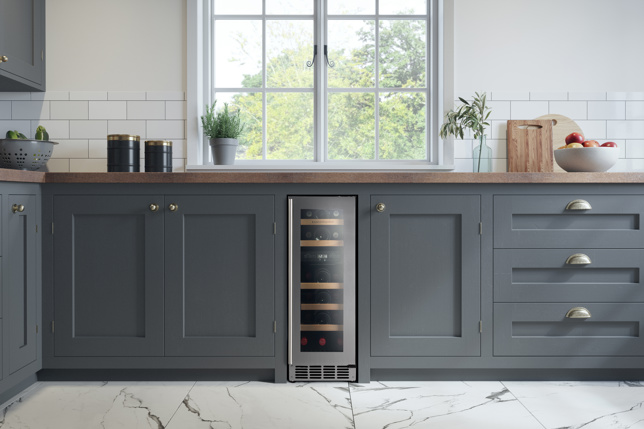 Available in both 30cm and 60cm widths, and with the choice of either a Stainless Steel or Black door with stainless steel trim, this range creates enjoyment of any wine at the right temperature.
To find out more about these products and more, visit our website now or give our team a call on 01244 402 975.