Rangemaster's Deluxe Proving Drawer
A handy but little-known feature of Rangemaster range cookers is the inclusion of a Proving Drawer on a selection of their 110 models.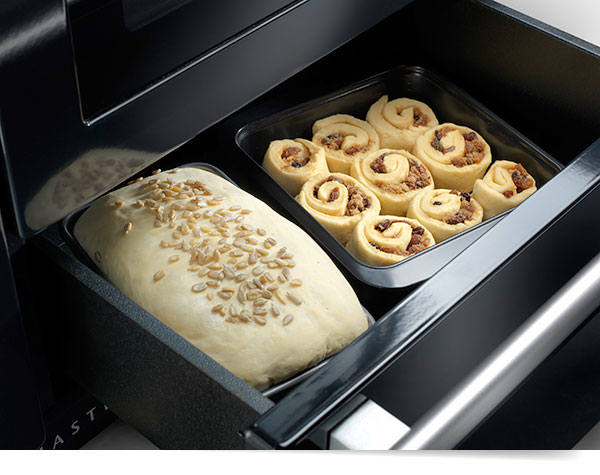 If you are a baker of bread (or aspire to be) then you will understand the need to allow your dough to prove for a while to allow the yeast to do its work and puff everything up, or "rise" ready for baking. Traditionally this will usually entail a trip to the airing cupboard where the temperature is perfect for the magic to happen, but recently market leading range brand Rangemaster took the helpful decision to turn the storage drawer on some of their 110cm models into the perfect slot for your lovely dough. All 110 Deluxe-spec models now include this feature, so that is:
Classic Deluxe 110
Professional Deluxe 110
Elan Deluxe 110
Nexus 110
Encore Deluxe 110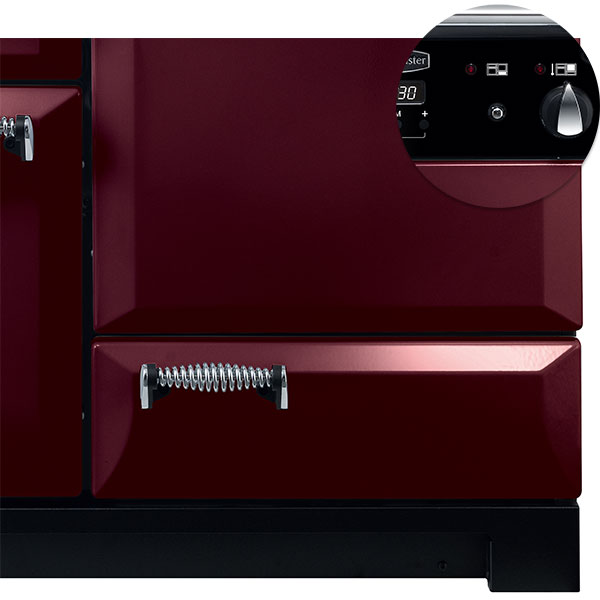 Simplicity Itself
A very low wattage electric element operated by a simple push button on the control panel allows warmed air to pass into the drawer at just the right temperature (not warm enough for plate warming). To quote the Rangemaster user manual…


The Bread Proving Drawer has space for:
Baking trays, no larger than 340mm x 340mm, to prove bread rolls or buns; these can then be put straight into a preheated oven after proving.
To prove 2 trays at once in the drawer use a cooling rack or trivet over the top of one tray with the other on top, remember to allow space for the dough to expand during the proving time.
3 litre bowl full of dough • 3 x 2 pound loaf tins • 4 x 1 pound loaf tins.
The time needed for proving will depend upon the dough type and the amount. Refer to the recipe for guidance and check the dough during the proving time.
If a large baking tray is used, place a cooling rack on to the base of the drawer, and put the tray on top, this will allow the warmed air to reach the dough.
When preparing larger quantities of yeast dough, containing 500g or over of flour, divide the dough into 2 bowls or containers, this will make proving in the drawer easier.
Keep an eye on the dough while it is proving; fresh yeast can work quickly especially if it has had a first fermentation stage (sometimes called sponging). Sponging can help produce a slightly lighter loaf.


 


Top Tips
Not sure of the capacity of your loaf tins?

A one pound loaf tin will hold 800ml of water
A two pound loaf tin will hold 1.5 litres of water.
Cover the dough while it is proving with greased cling film, be careful not to anchor the cling film too tightly so that it prevents the dough from rising.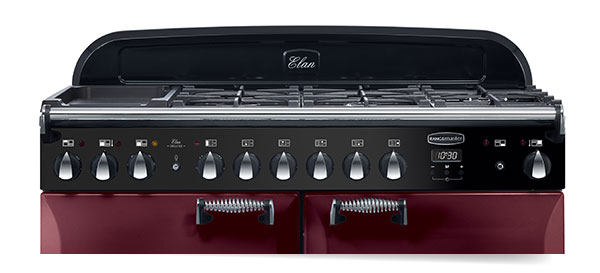 Rangemaster is the market leader when it comes to range cooking in the UK, and it is good to see features like this being added. Home baking has experienced something of a resurgence in recent years, and proving is an essential part of this deliciously creative process so may well tip the balance for customers looking to make an important purchase decision. Prices start at just over £2000, rising to around £2800* - or just under £4000 for the impressive Nexus Steam 110.
*Prices February 2020