The Best Of Both Worlds: Built In And A Range Cooker?
When it comes to the look and style of your kitchen, you want your appliances to act as design features as well as cooking equipment.
A built-in appliance can be placed high or low, even at eye-level for ease of use. A range cooker comes with the hob and other functions already included, however these can be bought separately if desired but to match perfectly to your built-in appliances. Both are a great choice, and can be even better when implemented together within your space.
Depending on your design preferences, the layout of your kitchen or how much cooking you intend to do, both built in appliances and range cookers have their pros and cons. They can work perfectly on their own but here's how you can match both together within your kitchen…
Bertazzoni Professional Series
If you have not come across the Bertazzoni Professional series yet you are in for a treat. This premium manufacturer is focused on cooking culture and engineering heritage, which in turn creates some excellent built in products and range cookers.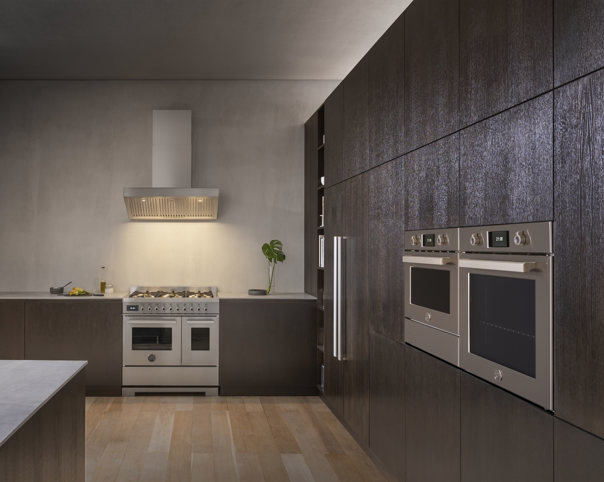 This Bertazzoni Professional range cooker brings both versatility and style to your kitchen. The main electric oven has 11 functions ranging from convection and grilling to fast-preheat. A digital programmer allows perfect control of cooking, displaying the oven functions selected and gives feedback on real-time temperature. The useful second auxiliary oven has six modes, whilst the six high-quality gas burners on top provide power and efficiency.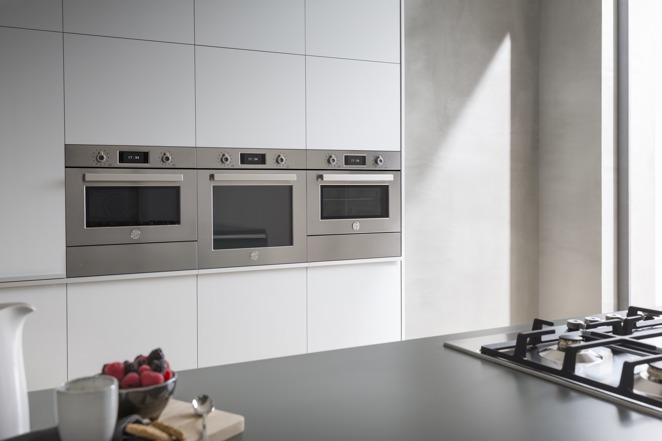 ILVE Roma
Globally renowned, ILVE are widely acclaimed and highly honoured for their energy efficient, and rather attractive, range cookers and built in appliances. Italian design, superb build quality and leading edge cooking features across distinctive product collections, there is certainly an ILVE product to enhance any kitchen environment.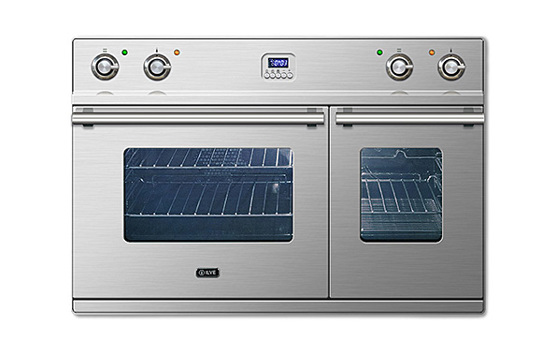 This Roma 90cm Twin built in oven is made up of a 53.4 litre main oven, which includes ILVE's excellent E3 technology, which gives you digitally controlled temperature settings. There is even a dedicated pizza function, plus a quick start function to get things to temperature rapidly. The right hand 30.8 litre oven has 5 non fanned oven and grill functions, including a very useful rotisserie setting.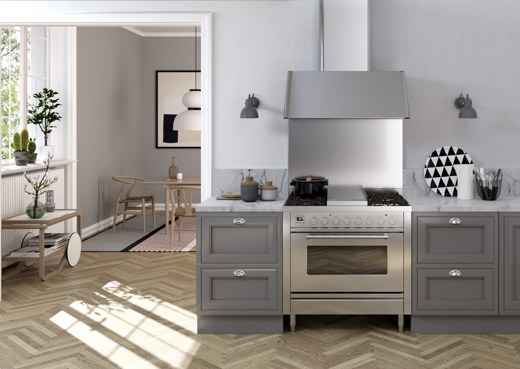 This Roma 90 Single Fry Top offers copious cooking capacity in the form of a single cavity range cooker. From its metal control knobs to soft close, cool-touch triple glazed door, this cooker exudes quality and advanced technology. The versatile 97 litre multifunction oven gives you 15 fanned, conventional and grill functions, and features an easy clean enamel interior and two-height halogen lighting for a great view of your cooking. There is even a steam discharge vent, allowing you to control the humidity or condensation levels to let a little out for wetter dishes or keep it in for baking.
Fulgor Milano
Fulgor Milano have been producing high quality and impressive cooking appliances for over 70 years, making them a respected brand that sells all around the world. They bring modern technology to kitchens, giving the best cooking experience possible. The combine their passion for quality and contemporary design with functionality and durability to create truly exceptional appliances.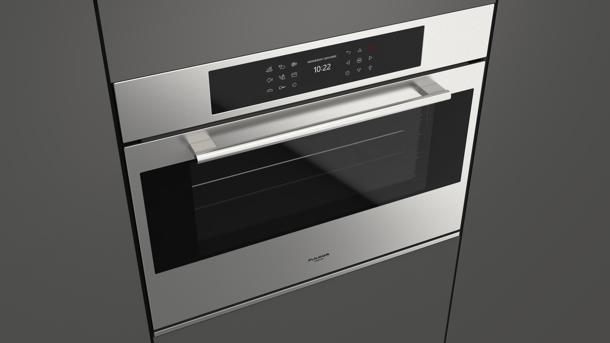 Their built in models come in stainless steel with sleek and stylish metal handles to match the look of the other Sofia built in appliances. Situated in the middle of the fascia panel is an impressive multifunction, touch control TFT display with a quick access menu designed to make choosing functions and temperatures as easy as possible. Another option is a warming drawer. Designed to complement the built in main oven, this model offers a large 60 litre capacity and is finished in stainless steel with handles to match the look of the Sofia appliances. With the drawer being mounted on telescopic rails, it offers a soft close finish and comes with a rubber mat to place dishes on when opening and closing the drawer.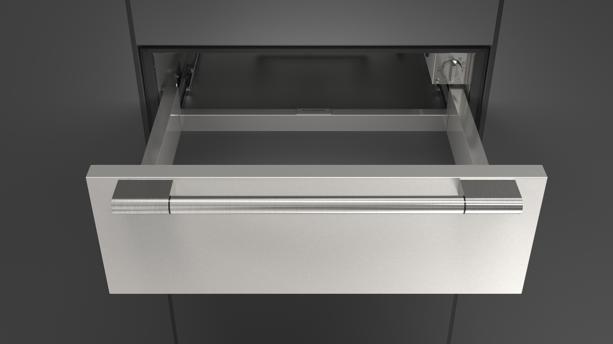 Match these with this Sofia Pro range cooker and you will have a very sleek and streamlined kitchen. This purposeful 90cm model features a 161 litre multifunction oven with dual internal fans and a range of fanned, non-fanned and grilling functions to give you full versatility when cooking (including warming and proving settings). Rapid pre-heat gets the oven to temperature quickly and conveniently, and there is an automatic pyrolytic cleaning cycle to keep your oven cavity looking sparkling new.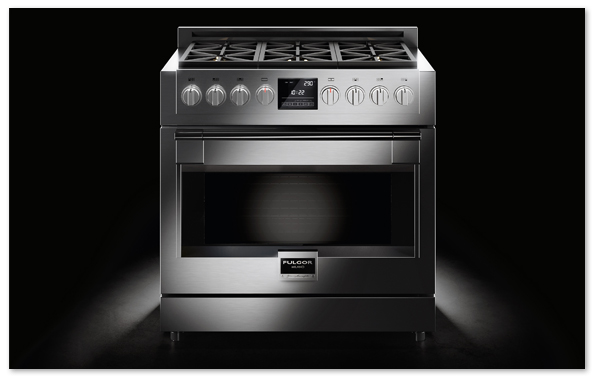 …or opt for a built in hob….
Built in hobs, otherwise known as integrated hobs, look sleek as it has been levelled and integrated into the kitchen countertop. Many gas hobs feature brass-bound burners for maximum performance, pan supports that give a large, stable cooking surface and a choice of layouts to suit your cooking requirements.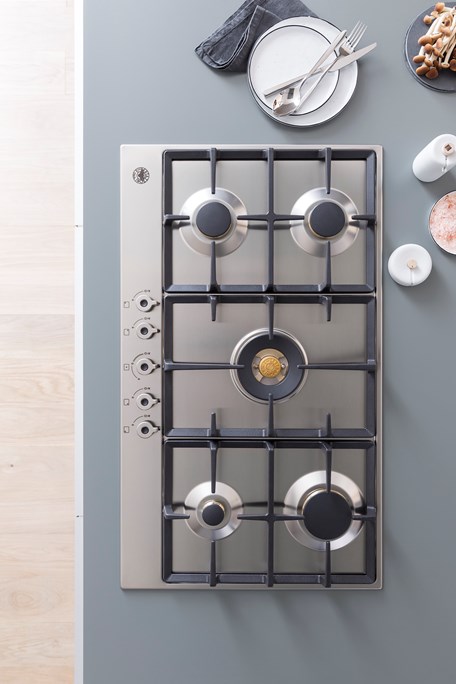 Bertazzoni have coordinated their built-in hobs perfectly with their built-in ovens. Designed to provide greater accuracy and control, these built-in hobs make cooking simple and precise. Available in a variety of styles, in Modern, Heritage and Professional models, the hobs in the Bertazzoni range are comfortable to use and make quite an impression. This Bertazzoni Professional hob has three brass gas burners and a 4kW wok burner with solid cast iron supports, which are secure and safe for use. The one-hand ignition burners are controlled by the accuracy of the metal control knobs, making cooking simple and precise. This hob also features the flame failure device and is available in Stainless Steel and Nero Matt.
To find out more about any of these products, visit our website now or give our team a call on 01244 402 975, they will be happy to help you find your perfect combination!