The Complete Bertazzoni Built-In Collection
The Bertazzoni built-in collection is now complete. The Modern series has now joined the Professional and Heritage collections here at Rangecookers, to complete the eye-catching and elegant built-in range of hobs and ovens. 
If you are renovating your kitchen, you should give some thought into a built-in oven. Installing built-in ovens is a great way of accomplishing a streamlined look within your room. 
Bertazzoni are known for their stylish range cookers, but their impressive built-in collection has fit in perfectly. An array of neat electric ovens and proficient gas and electric hobs makes this range a stand-out within a very crowded market. The detail in the engineering is sublime, giving these cookers and hobs the premium quality Bertazzoni are recognised for.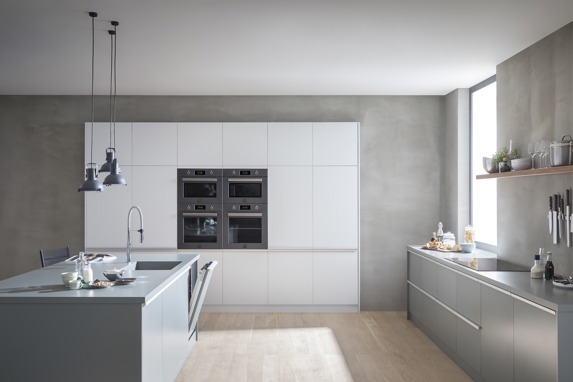 Professional Series
The beautifully designed Professional series offers both flexibility and professional performance that is a great addition to your kitchen. The distinctive style features reflect an innovative approach within their engineering. This stunning range of built-in ovens are available with the popular stainless steel facia, or the standout Carbonio. The sophisticated look of these cookers is further enhanced with sleek tap-style knobs and matching door handle. Subtlety is an important part of the Professional series, with functionality at the forefront.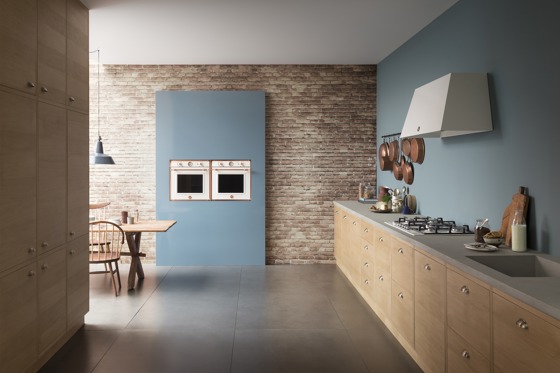 Heritage Series
The Heritage models offer a more traditional feel to your kitchen's interior. Available in a matt black Nero, a smooth black Carbonio, both featuring a brushed stainless trim, or the beautiful ivory colour Avorio, which is available with either a stainless steel or copper trim. The Heritage aesthetic is familiar and full of character, bringing together both modern technology and traditional styling. This oven makes cooking easy for anybody, no matter how many people you are cooking for. It is the perfect piece to integrate into your kitchen to create a welcoming feel.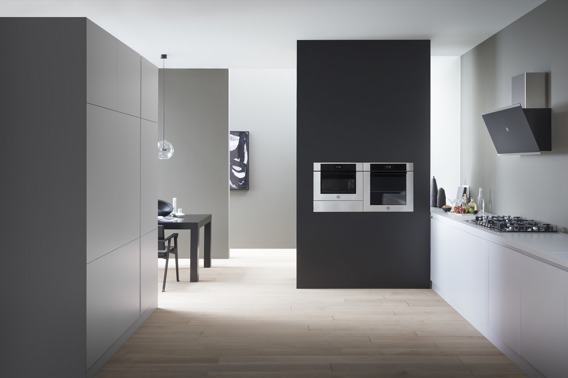 Modern Series
The Modern series is the latest to complete the Bertazzoni built-in collection at Rangecookers. A refined and simple look, this contemporary model is finished perfectly to add an industrial feel to your interior. Creating a mix of Italian style and design, this collection is produced to feel timeless. The precision is maintained throughout with a black glass finish on the door handles, to match the glass within the door, and a choice of chic metallic finishes, including Stainless Steel, matt black Nero, Zinc or Copper.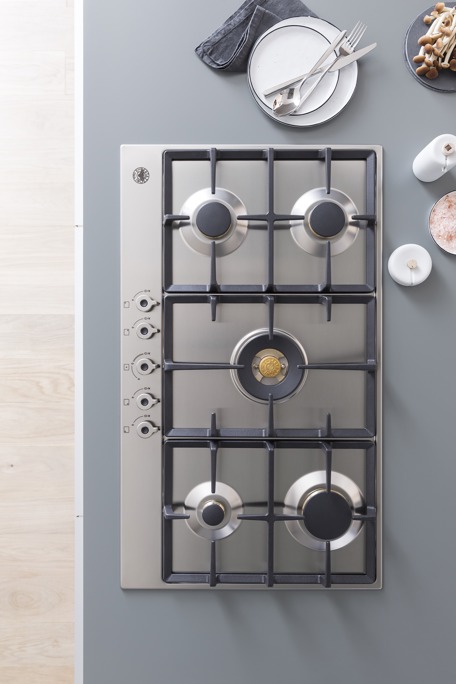 Built-in Hobs
Bertazzoni have coordinated their built-in hobs perfectly with their built-in ovens. A built-in hob looks sleek as it has been levelled and integrated into the kitchen countertop. The gas hobs feature brass-bound burners for maximum performance, pan supports that give a large, stable cooking surface and a choice of layouts to suit your cooking requirements. Designed to provide greater accuracy and control, these built-in hobs make cooking simple and precise. 
Available in a variety of styles and finishes, the cookers and hobs in this Bertazzoni range are comfortable to use and make quite an impression. This stunning collection of products is impossible to resist, and also ready to purchase from us with free UK delivery!
This prestigious brand has created a range of purposeful and impressive products that are very popular. A high-quality platform inspired by their Italian origin, they offer the perfect option for every modern or traditional kitchen. 
Take a look at the full Bertazzoni built-in range on our website here or give our team a call on 01244 402 975 if you have any questions, they will be happy to help you!