Cookware: Accessorise Your Range Cooker
Your new cooker from Rangecookers has been installed in your kitchen and you're ready to start creating some delicious treats...but now it's time to buy some cookware. Many manufacturers offer a few extra additions to match their range cookers and make the cooking experience even better. Whether your accessory is for the hob, the hood or the oven, these items can give you added versatility to your cooking. 
When choosing your cookware, you should consider both the price and the durability. An accessory for your cooker could be a good investment piece if taken care of and used in the correct way. Here is our Rangecookers guide to the top range cooker accessories...
Utensil Rail 
Adding a utensil rail to your splashback, or underside of one of your cupboard units, can provide a very useful way of holding your cooker utensils and your small pans. Making sure your kitchen is tidy both before, after and during cooking enables you to concentrate and have everything you need to hand. If you want to hang multiple items onto your rail, you can also buy additional packs of rail hooks. 
Griddle Pan
Unlike a regular frying pan, the base of a griddle pan has raised ridges. It is the perfect way of giving a chargrilled look to your food, whilst often making it healthier due to the channel that runs around the outside of the griddle plate, causing any fat to run off. A griddle pan is great for cooking foods such as steaks or grilled fish, whilst saving time in the process.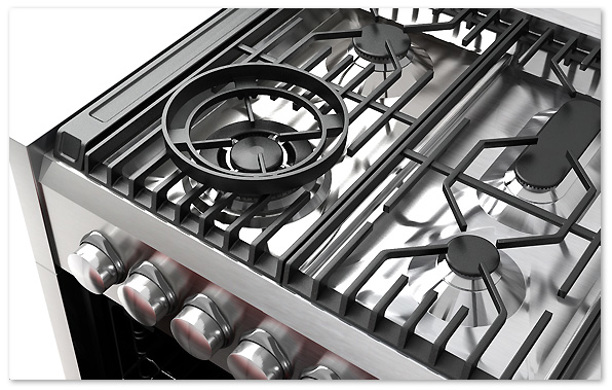 Wok Ring
Woks have become an integral part of a kitchen, with them being used for a variety of cooking tasks including stir-frying, boiling and steaming. However, if your wok happens to have a rounded base, it may not sit on your hob securely. This is where a wok ring would be very handy, as they provide a stable and secure platform for your wok.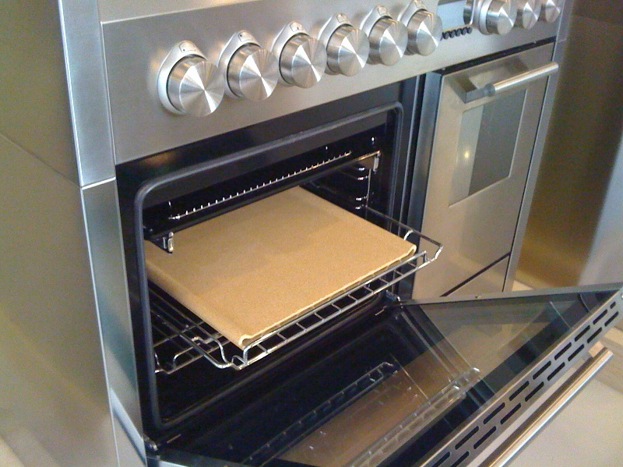 Pizza Stone
Pizza is a quick and tasty meal that is very simple to make. Cooking your pizzas on a pizza stone really will make a difference to both the taste and texture. Terracotta has been used throughout history as a non-stick cooking base, meaning there is no need for oils or other fats. Our Bigblue pizza stone also offers the flexibility of being used for cookies, bread and other similar foods.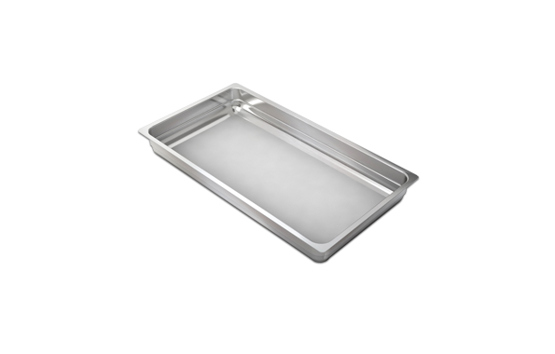 Roasting Tray
Everybody loves a roast dinner, but it can be quite a challenge when you are the one cooking it. A roasting tray is essential for creating those perfect potatoes with a crispy edge or to cook an even roast with a crisp skin. Ideally you want your roasting tray to be made with a thick, heavy material that distributes the heat evenly, like the Bigblue stainless steel tray. Available in different sizes, including an impressively large tray that has an 8.5 litre capacity, even the most ambitious of roasts can be cooked.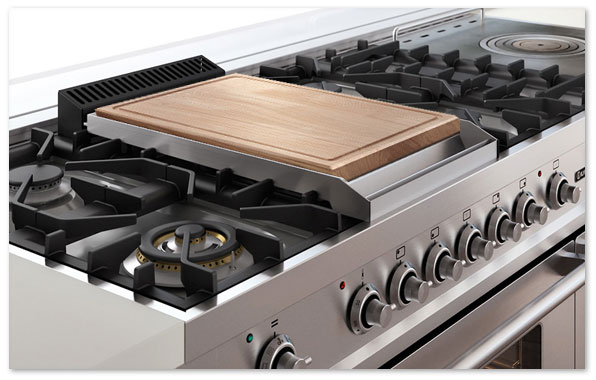 Chopping Board
Ideal for chopping meat, bread or vegetables for your meal, a chopping board is a fundamental kitchen item. The ILVE wooden chopping board is the perfect addition for your cooking experience. Made from solid oak, it sits comfortably inside a fry top griddle, but can also be positioned on the top of all ILVE models. As well as being a sturdy part of your cooker, its beauty makes it a great piece for serving food at any dinner party or an attractive cover for your fry top. 
Take your time when choosing your cookware. Make sure you buy the best product you can for your budget and follow the manufacturer's instructions on how to look after your accessories to get the best cooking experience possible. 
To find out more about all the cookware and accessories mentioned, and more, head to our website here. If you have any questions, please don't hesitate to speak to our team on 01244 402 975, they will be happy to help!