Great British Range Cookers
Classic British design in your kitchen deserves a classic British cooking appliance. If chosen wisely, your range cooker can be the heart of your kitchen. Whether you're looking to add class and style to your kitchen or focused on finding the perfect machine for all your cooking requirements, the British manufacturers we work with here at Rangecookers have created something to suit every home.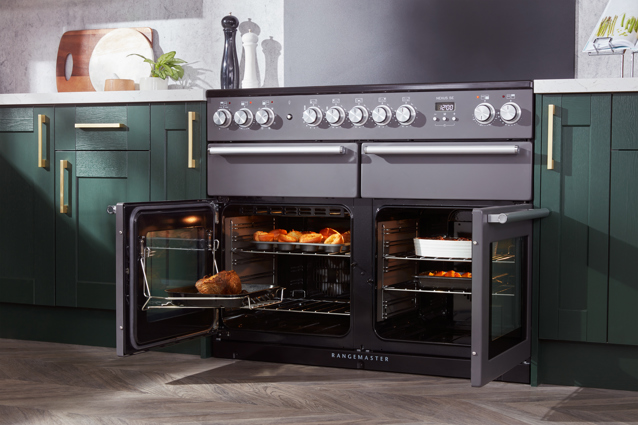 With a variety of brands to choose from, it can be hard to know who is going to provide you with the best cooker for you. Here is our Rangecookers guide to the best of British brands…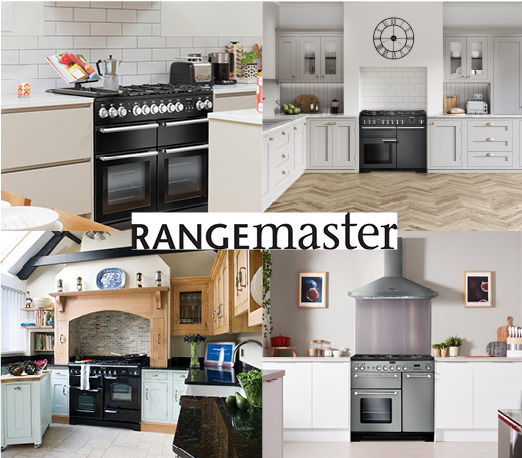 The original Rangemaster range cooker, the Kitchener, was invented in 1830 and built at the same site in Leamington Spa where they are still designing and manufacturing the Rangemaster collection today. Rangemaster offer traditional models such as the Rangemaster Classic, Classic Deluxe and Elan Deluxe, or the more contemporary design of their Professional, Professional Deluxe and Nexus ranges. These cookers come in a range of sizes and fuel types, ensuring there is a Rangemaster to suit everyone.
Rangemaster deliver quality, style and great features within all their kitchen appliances. Their products, such as the Kitchener, are aspirational but not over-expensive. The Rangemaster Kitchener offers a simple design but with high-quality specification and impressive features – and all at a reasonable price. Also known for their refrigerators and wine coolers, Rangemaster is a respected brand in the homes of many.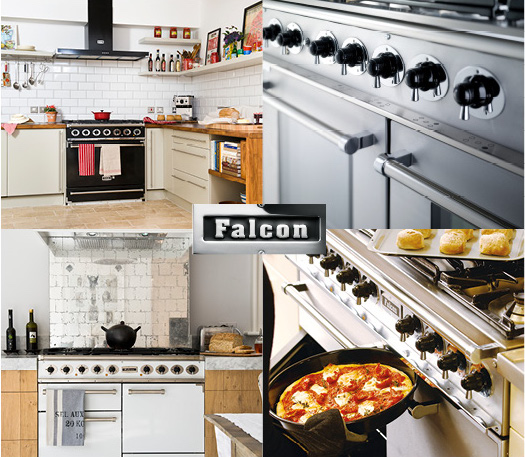 The Falcon brand has a strong association and history with professional cooking. This history has led to an impressive collection of range cookers. Part of the AGA Rangemaster group, Falcon is a premium brand for those who appreciate a simple cooking appliance in either a traditional or contemporary setting. Falcon range cookers offer the choice of a powerful gas hob or a sleek induction top, providing you with ultimate control and performance. The 1092 Continental is designed to give you all the qualities of a Falcon cooker but at an affordable price. The more expensive 1092 Deluxe does away with the domestic features such as windowed doors and gives a more focused user experience. Competent and available in a selection of very appealing colours, including China Blue and Cherry Red.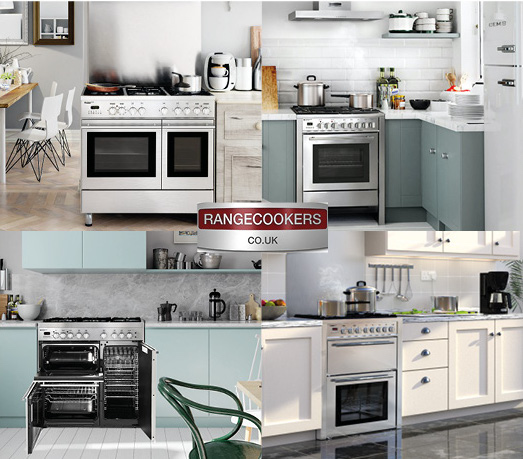 Of course, we have our very own Rangecookers Select collection. Trusted and established, the Rangecookers products are all designed with passionate attention-to-detail by experienced design specialists, Bigblue. The Select range cooker series offers great versatility with sizes ranging from 70cm to 100cm. With feature-rich design on each range cooker, this collection not only matches our highest standards of customer service but creates a reliable range cooker for any kitchen.
The Select 70df1 is a rare size in the range cooker world but is perfect for smaller kitchens to benefit from the increased capacity without an overpowering size within the space. There is also the option of the Select 70df2 with two ovens, which is again ideal for compact spaces. The 90df2 and 90df3 are both sturdy and reliable products that are a great choice if you don't want to push your budget too far for a larger range cooker and the Select 100df2, being the largest of the Select collection, is an impressive product that really will stand out in your kitchen. To find out more about the Rangecookers collection, read our previous blog post here.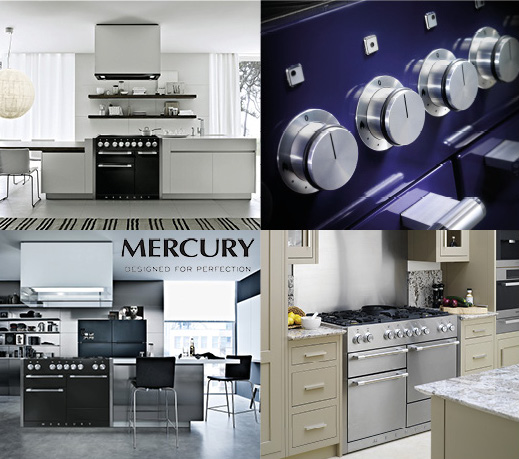 Also part of the AGA Rangemaster group, Mercury range cookers thrive on performance, creating a strong presence within any kitchen. In sizes only ranging from 100cm to 120cm, these range cookers give an overall impression of the highest quality and are renowned for their bold and stylish design. With a stylish branded plinth to match the statement of quality, Mercury range cookers are available in seven stylish colours: Stainless Steel, Blueberry, Oyster, Snowdrop, Liquorice, Ash Black and Indigo. The dual fuel 1082 range cooker includes a five burner, one-piece stainless-steel hotplate that includes a powerful 5kW wok ring and individual cast iron pan supports, contributing to how easy these cookers are to clean. Also offering matching extraction hoods that are equally as impressive, creating a full package within your kitchen.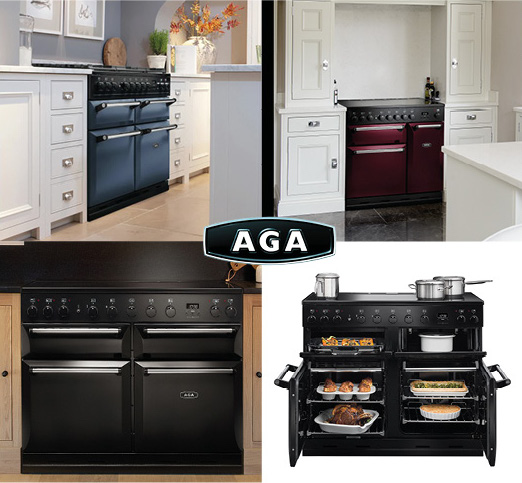 AGA Rangemaster are one of the most prolific range cooker manufacturers, with the AGA brand itself as the centrepiece. Although known best for its iconic cast iron ranges, AGA's Masterchef series takes all the elements of the company's popular Rangemaster and Falcon collections to create high-quality platforms for cooking. The AGA Masterchef brings all the timeless visuals expected from the iconic brand but with more flexible and modern features. All the components on these range cookers are sturdy and reliable, for example the gas hob uses high brass-bound burners designed to give professional power and endurance and there is even a meat probe in the main oven to allow you to cook meat by target temperature rather than time.
If you have any questions about the brands talked about in this post, please don't hesitate to give our team a call on 01244 402 975, they will be happy to help you! Check out all the British brands, and more, on our website now.