Why Should You Choose A Range Cooker?
Range cookers are a popular choice within many households. They combine an oven and a hob in one freestanding appliance. The oven itself is typically bigger than you would usually find in a standalone oven, whilst many range cookers will actually feature more than one oven as well as features such as separate grill or storage compartments.
Not only do they boast more advanced features than a standard oven, but they also come with a variety of cooking settings for your cooking experience. There are different fuel types to choose from when it comes to your range cooker, including gas, dual fuel and electric, that will also be determined by your cooking method. When it comes to choosing your next kitchen appliance, there are many different factors to consider and we are here to show you exactly why you should choose a range cooker...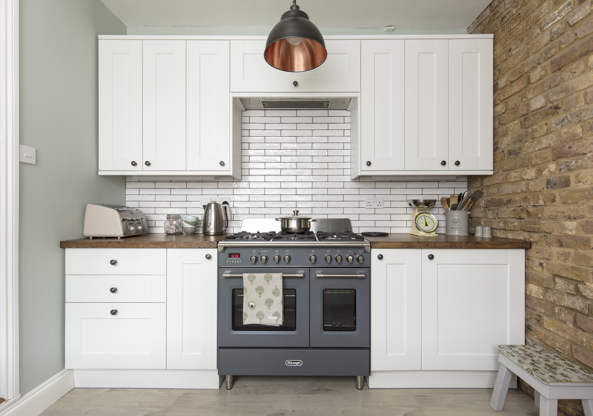 Style
Making sure your range cooker matches your kitchen interior is one of the most important parts of your decision. Whether you want the more contemporary look, or a traditional setting, there is a range cooker out there to suit either aesthetic. Colour is a leading factor in the decision, as here at Rangecookers we offer anything from a simple stainless steel to the vivid hues of some of the Bertazzoni and Lacanche models.
Lighter shades in a kitchen bring in the feeling of warmth and can create a real homely and cosy vibe in a room that can be used to entertain as well as cook delicious food. A subtle Slate Grey DeLonghi Vintage can fit in perfectly with oak worktops and cream cabinets whilst you could also opt for the standout Bertazzoni Professional in Aranci to create an eye-catching centrepiece in the middle of the room.
For a darker interior, with colours such as dark green and navy blue, a Rangecookers Select 90df2 in Stainless Steel would match perfectly with some white marble worktops. The use of the light marble in contrast to the dark tones is a way of still creating a focus on your range cooker. For more inspiration when it comes to choosing colour, have a read of our previous blog post here...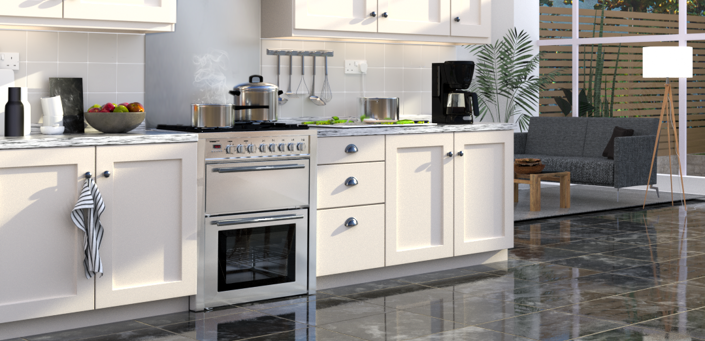 Size
Range cookers most commonly come in sizes 90cm, 100cm and 110cm. It is vital to get the size of your cooker correct, without having to stick to the standard sizing or compromising quality. The advantage when it comes to choosing a range cooker is a lot of brands offer sizes ranging from 60cm all the way up to 140cm. For a more compact space, a 70cm cooker would be ideal. The Rangecookers Select 70df2 offers slightly more than the standard 60cm platform but without the overpowering size. For a large space, 120cm or 140cm range cookers include spacious ovens and a larger hob, which are perfect for families. To find out more about some of the sizes we offer at Rangecookers, read our previous blog post here...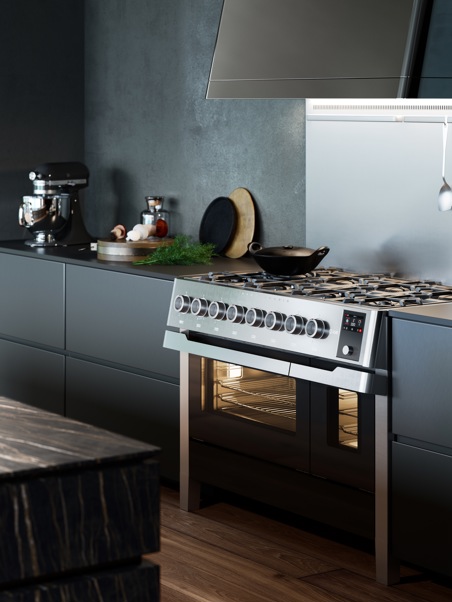 Multifunctional
If you opt for a slightly larger cooker, typically a multifunctional oven is teamed with a smaller, conventional oven. It allows you to cook different foods at different temperatures, all at the same time. The ILVE Panoramagic 120 8 burner's 91L multifunction oven offers 15 different settings including fanned, conventional, pizza mode, intensive cooking and rotisserie. Alongside this is a 43L multifunction oven with five different settings including conventional, base heat only and rotisserie. Having these varied settings is what sets a range cooker apart from a standard oven, providing a more controlled cooking experience.
Versatility
If you live somewhere that may not have access to gas, there are other options available for you. Some dual fuel cookers can be converted into LPG (Liquified Petroleum Gas) or there is the alternative option of an all-electric range cooker with either a ceramic or induction hob. If you're not familiar with induction technology, read our previous blog post here...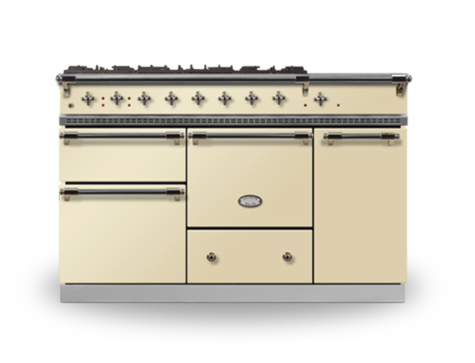 Cooking Capacity
A range cooker is much more versatile than a regular cooker. With considerably larger capacity than built-in ovens, this means extra space for cooking and storage for cookware and accessories. The larger the oven capacity, the more food that can be cooked at any one time. Depending on which model you choose will dictate just how large the oven is. If you choose the mighty Lacanche Chemin Classic 140cm, you will receive four ovens: one 20 litre oven, one 55 litre oven, one 49 litre oven and an 85 litre simmer oven on the right-hand side. This highly capable workhorse is great for batch cooking and for those who desire great oven capacity. 
With all these different factors and advantages, it is clear a range cooker is a great choice when it comes to your new kitchen appliance. If you have any questions about any of the products mentioned or any other products we sell, please give our team a call on 01244 402 975 or visit our website now.