Great Deals With Rangecookers
As we get closer and closer to Christmas, we have you covered with some great deals here at Rangecookers. With brands including Lacanche, Bertazzoni and our very own Rangecookers Select, you don't want to miss out on grabbing a bargain at this time of year. 
Whether you want a new range cooker or a hood to match, our current promotions can get you exactly what you need for a much better price. Be quick though, as these deals won't be around forever! From free accessories and money saving to extended warranty, there is something to suit everyone. Enjoy these great deals with your dream range cooker, adding that extra special something to the heart of your home...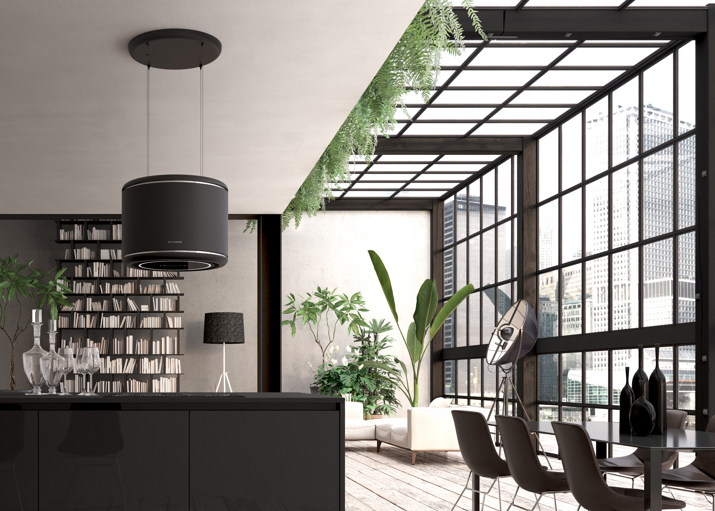 Hoods
Add a Hood and Save £150
A hood is a must for your kitchen. Not only do they look great, with some looking just as good as any decorative features, they can help remove heat, steam, smoke and smells from the room when cooking. Most hoods can be configured to recirculate filtered air, but for maximum effort and efficiency always aim to extract if you can. Our selection of hoods includes brands such as Falcon, Faber, Rangemaster and Rangecookers. Whether you opt for a ceiling hood that can often look just like a lighting feature or an integrated hood that can be hidden under your kitchen cabinets, there are so many visually appealing and practical styles. Match these with an impressive range cooker and your kitchen is ready for anything. Order any range cooker at the moment and receive £150 discount when you add any hood!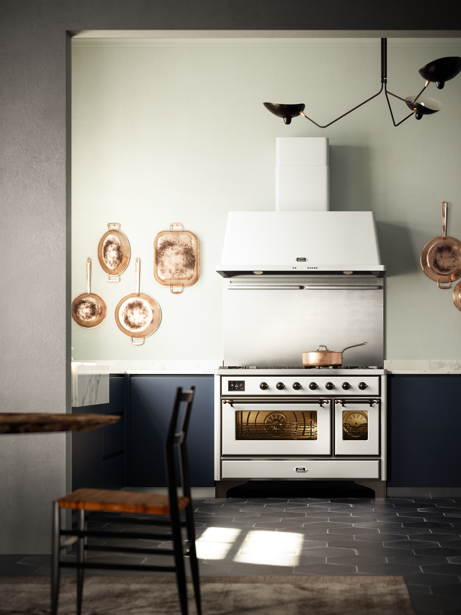 Half Price Hood: ILVE
ILVE products are handcrafted using the finest materials. Contemporary or more traditional there is a style to suit you at ILVE, with a variety of hob tops and configurations. The ILVE Torino is great for those wanting affordable luxury within their kitchen whilst the Milano blends elegance and intricacy with a design that creates an impact. The Roma is the most contemporary model of the ILVE range cookers collection, and the Panoramagic brings an extra touch of indulgence with a futuristic style range cooker. With a choice of hoods to match you don't want to miss out on this great deal. Buy any ILVE range cooker and you can get a hood of your choice for half the price, just by adding the cooker to your order and selecting. 
Save £££'s...
We offer a variety of brands, ranging in different prices as well as styles and sizes. From the lowest, the DeLonghi Professional DSR 9071 for £695 to the much larger Lacanche Vezelay Classic 220 Induction at £15,400. With premium prices, a promo is always welcomed so why not save yourself some money on a number of brands.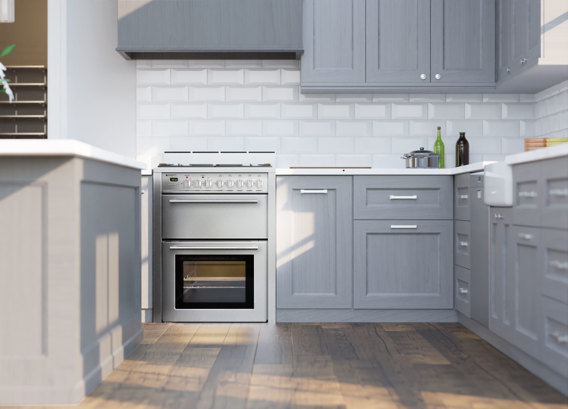 Save £100 on Rangecookers Select Models
The culmination of many years' experience by our specialist Bigblue designers creates the Rangecookers products we know and love. With attention to detail and feature rich design, this collection of range cookers not only matches our highest standards of customer service but are designed to appeal on all aspects. Creating a reliable range cooker, the Select series is already a popular option but with an added saving of £100, you cannot go wrong. Available in three widths - 70cm (pictured above), 90cm and 100cm - these subtle but stylish range cookers are great value for money and mixes our great British design with Italian manufacturing to make a perfect addition to any kitchen. If a Rangecookers Select range cooker is the one for you, use the code 100SELECT at checkout to make your saving.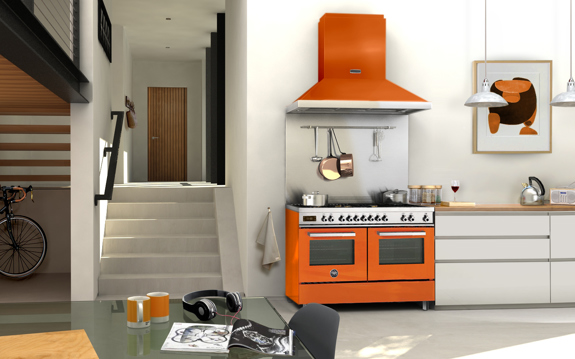 Save £200 on Bertazzoni Range Cookers
Bertazzoni are one of the oldest brands in Italy, having run for 130 years. Their range cookers are built through rich Italian heritage and manufacturing, with cooking being at the forefront of the high-quality design on each of their products. Functional ergonomic design makes these cookers a standout piece in many homes and the passion that has been passed down through six Bertazzoni generations is clear within every appliance. With range cookers available in 60cm to 120cm widths, Bertazzoni's range offers a variety of sizes, colours and finishes to suit every need. The Professional series offers premium Italian quality in the form of solid, functional design and the Master series brings you all the usual authentic features of a Bertazzoni range cooker but with an affordable price point. The Heritage series takes inspiration from their original wood burning stoves, with the classic appeal making it a perfect addition to a more traditionally styled kitchen. All three series offer stunning appliances, so use the code BERTA200 at checkout to save yourself £200.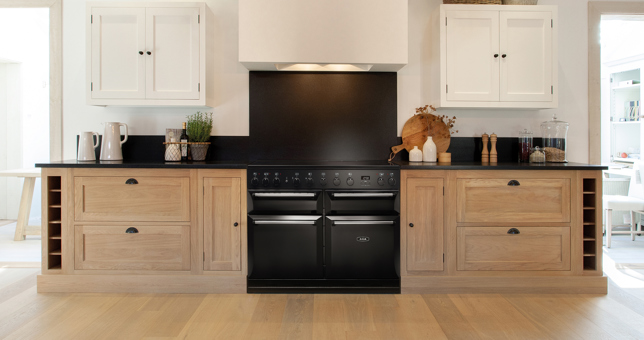 Save £100 on AGA Masterchef Induction
The AGA Masterchef offers the perfect range cooker for those looking for the distinctive AGA aesthetic in a more sleek and easy-to-control package. It brings you the simple and timeless qualities you would expect, but in the form of a very usable modern range cooker. This cooker offers a refined blend of cooking features that are designed to reflect the rest of the AGA range. Alongside professional power and endurance, the classic and understated appeal with match any kitchen decor. Save £100 when ordering an AGA Masterchef Induction using the code AGA100 at checkout.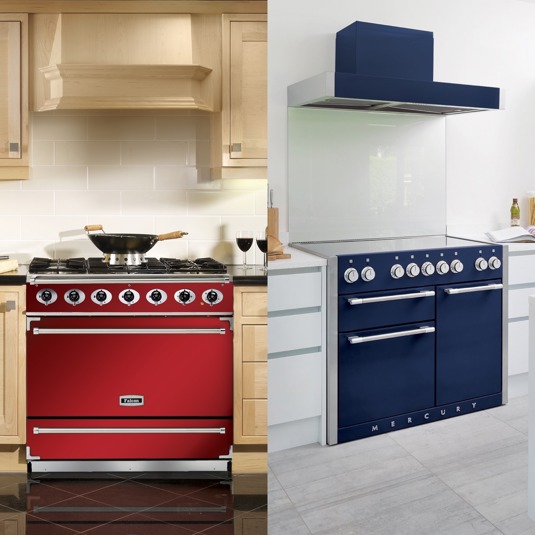 Free Extended Warranty: Falcon and Mercury
With all Falcon and Mercury range cookers you can receive free extended warranty of two years - from 3 years to 5 years parts and labour. Build in the UK, the beautiful appearance of all Falcon and Mercury range cookers extends into their core details. From the Falcon 1092 Continental, with its straightforward and reliable design, to the Mercury 1000, with its large powerful oven and solid build. Simply add the range cooker of your choice to select your free upgrade.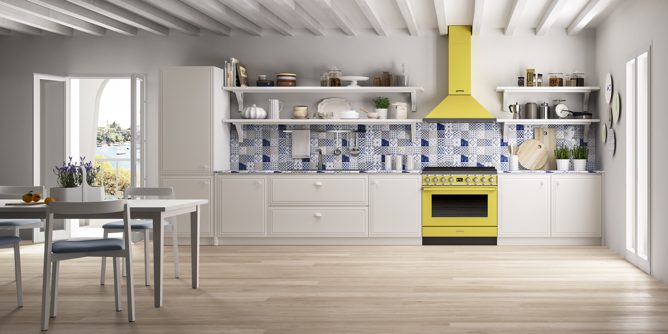 Free 5 Year Warranty: Smeg
Full of Italian retro styling, Smeg range cookers remain as chic and stylish as ever. The Smeg Portofino, inspired by the beautiful Italian village, offers a strong aesthetic in the form of fresh quality and performance. The Smeg Victoria has been designed with every British consumer very much in mind, with a retro appearance that will fit in perfectly with both a traditional and contemporary setting. Purchase either of these ranges and you will receive a free 5-year parts and labour warranty as standard.
Free Accessories
From the elegance of the Classic models to the simple but stylish Modern models, a Lacanche could be the cooker of your dreams. Lacanche range cookers are authentic and highly capable. They make the perfect addition to any kitchen, which is why it is not surprising that they have are used in some of the world's best commercial kitchens. These range cookers are all about the cooking, with them being specially designed by this historic and impressive French brand. Solid and built to last, they offer years of truly professional performance, versatility and lots of great cooking. You can receive a free accessory, worth up to £230 with all Lacanche range cookers, which could include a handy 70cm utensil rack.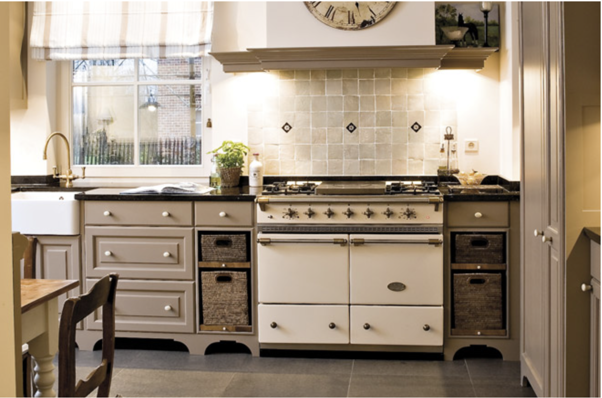 Our Bigblue branded wok support rings represent the best of British design and manufacture, with the highest levels of quality and attention to detail. Cast in iron with a durable vitreous finish enamel finish, these support rings have been designed by us to be a universal accessory and make the perfect upgrade. DeLonghi is a renowned and trusted brand that have been making range cookers in their Italian based factory for many years. Italian styling and impressive specifications make DeLonghi range cookers a perfect addition to your kitchen. Purchase any DeLonghi range cooker, whether it is a Professional or Vintage model, and receive one of these useful wok rings for free!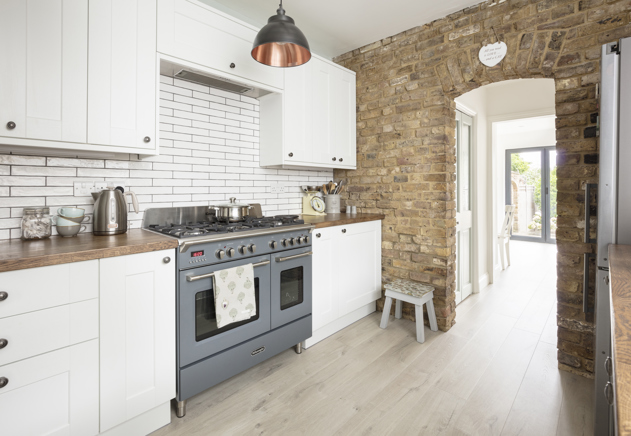 With such a wide selection of products on offer at Rangecookers, a good deal is definitely something to take advantage of while you can! If you have any questions please don't hesitate to call our team on 01244 402 975 or visit our website to find out more.