Payment methods . . .
Credit or debit cards are the preferred choice of most customers, whether online, over the phone or in person, but we are happy to accept cheques by post. Direct banking payments are not possible in other than exceptional circumstances. We don't accept cash when visiting the studio, unfortunately.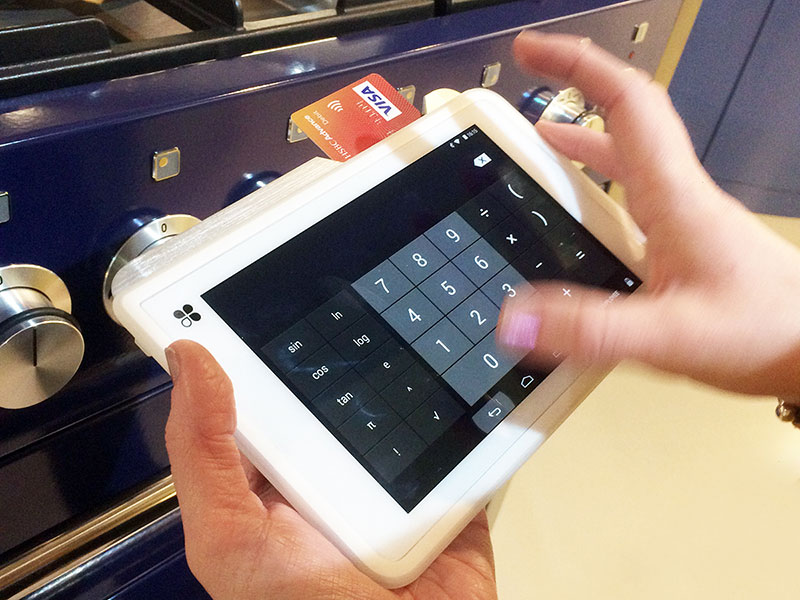 Online payment

When you place an order with Rangecookers.co.uk you can feel confident that it will be handled professionally and securely. We use one of the best-established payment gateway providers so store no payment details ourselves, and comply with the very strict rules imposed by PCI DSS (Payment Card Industry / Data Security Standards), which ensures that any data needed as part of the order process is stored, used and ultimately disposed of appropriately, and that your privacy is fully protected.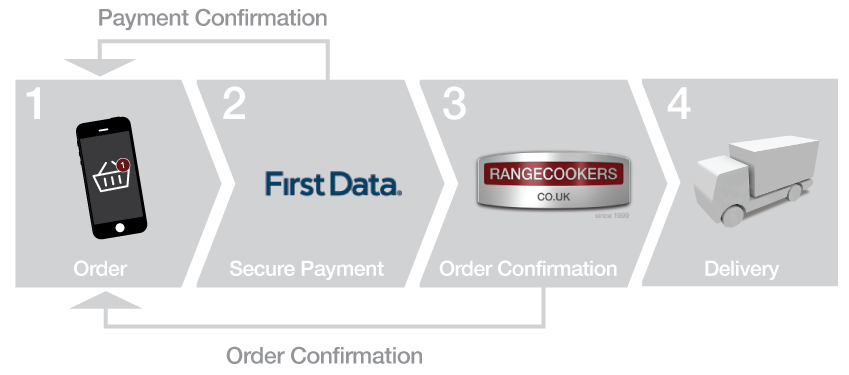 1. Order is placed online and details completed on Rangecookers.co.uk

2. Credit card payment is taken and processed by our payment handler, First Data, using the latest 128 bit encryption systems. Once the transaction has been approved by the card issuer, First Data will issue a Payment Confirmation email.

3. Once payment has been taken, the order will be passed securely on Rangecookers.co.uk for processing. An order confirmation email will be sent when the order has been processed.

4. Order is passed on to the relevant supplier. When order is ready, supplier will arrange delivery directly.
Ordering by telephone

Many of our customers prefer to speak to a real person when making such a significant purchase, and we are always happy to assist you during any part of the decision making process. Card details are not retained, and should any be taken down in writing they are securely stored and then destroyed upon order completion, in accordance with PCI DSS standards. 

01244 402 975, lines open 8.30am – 5pm weekdays (excluding bank holidays).