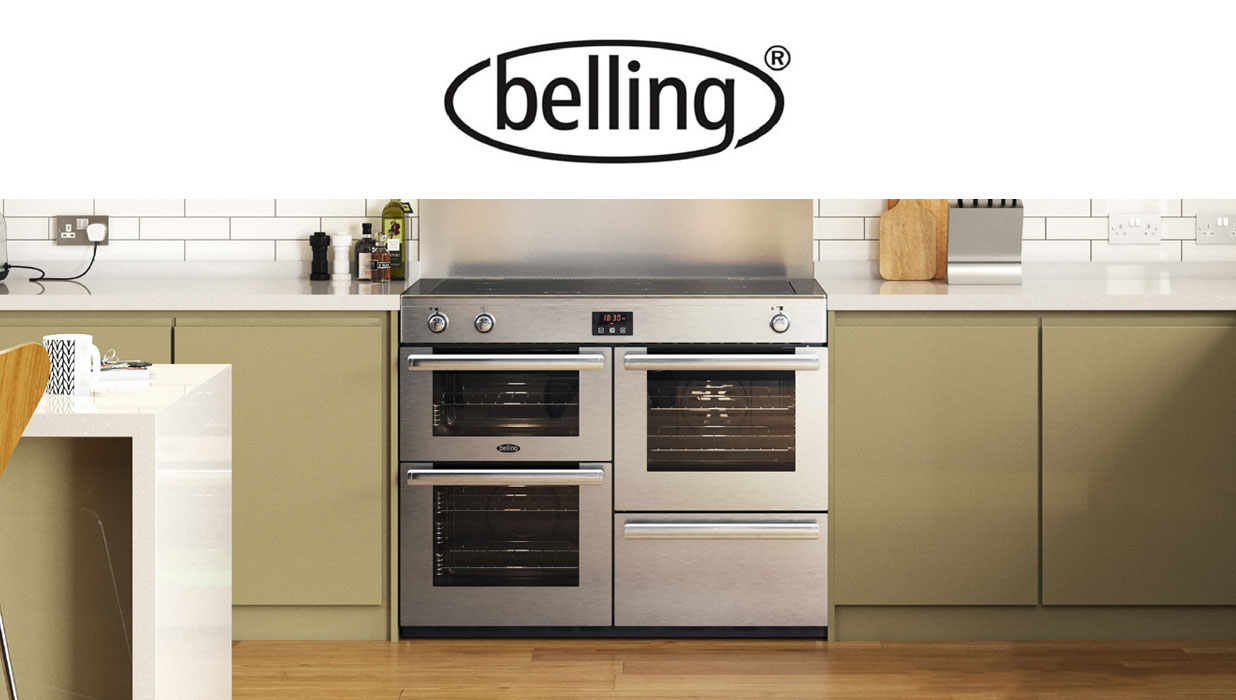 The perfect choice for generations of cooks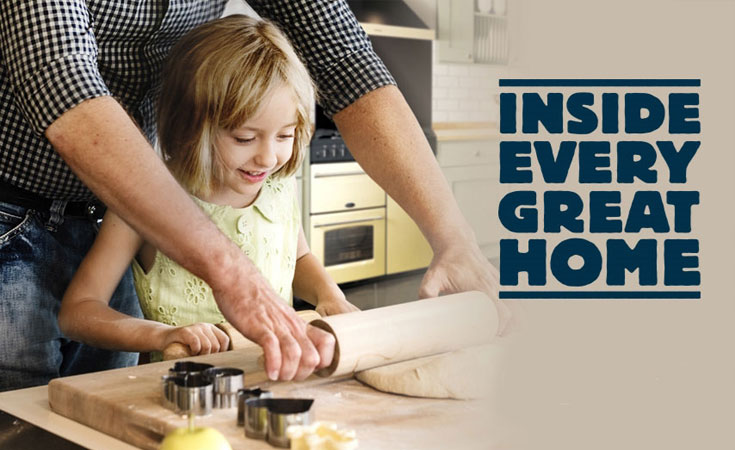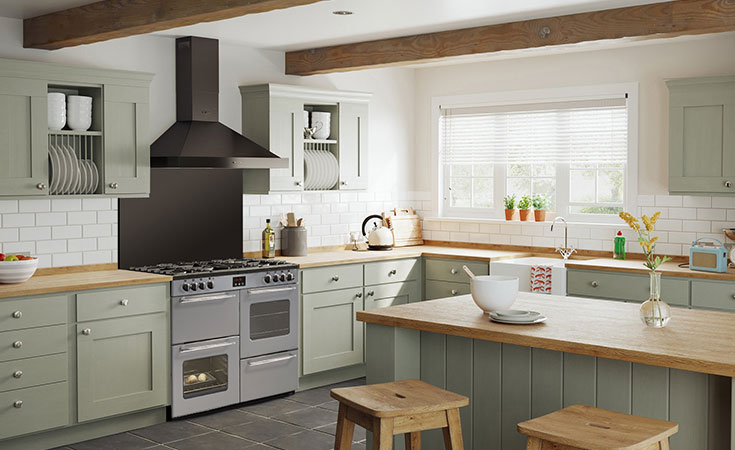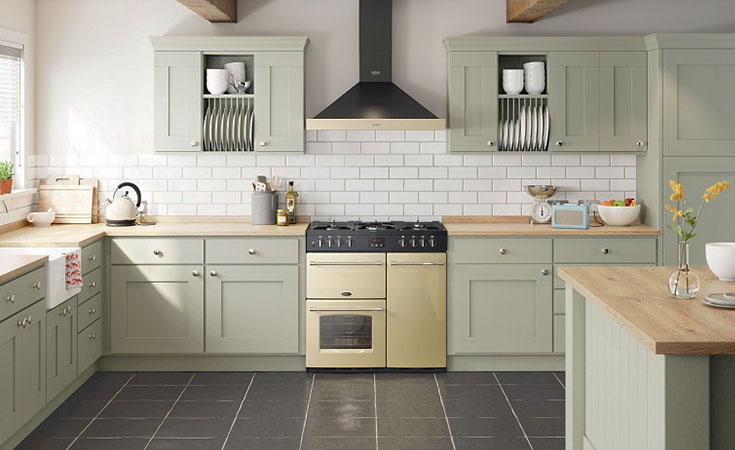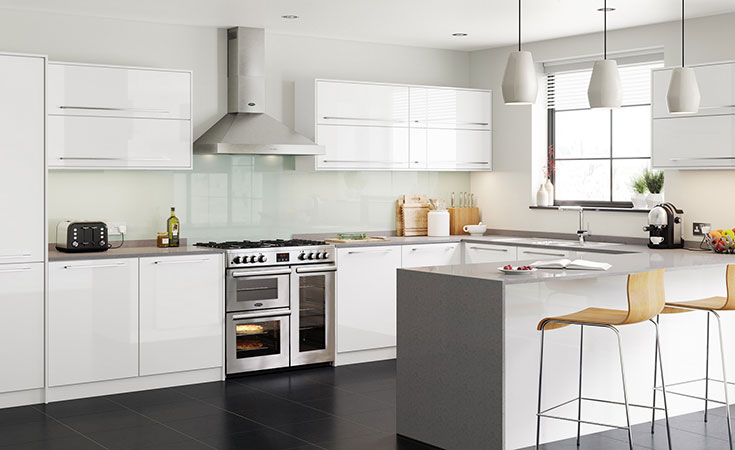 Always a firm family favourite, Belling remains one of Britain's best loved brands, with generations of loyal owners who love these cookers and the value for money they offer.

With cosy traditional Farmhouse or slick modern Cookcentre styles, all in three widths, you can also choose from gas, dual fuel or two electric formats to suit your needs. Dual fuel models will convert to LPG, but for those not on mains gas there is also the all-LPG Sandringham model.





Reasons to buy a Belling range cooker
Made in Britain
Belling believe in offering you a range of products that are so diverse, no matter what your style or taste, there's a Belling for you and your lifestyle. But that's not all. To ensure quality meets their extremely high standards, wherever possible they make their products right here in Britain, and this applies to their entire range cooker collection.

Brand values
For over a century Belling has brought clever and innovative ideas to people's homes. During that time they have been at the heart of the home in the UK, understanding what it is that you really want from your kitchen appliances and ensuring they deliver. Today, they remain one of the most loved and trusted British brands with 4 generations of families growing up with a Belling appliance at the heart of their home. Over the years Belling products have always stayed ahead of the game and changed dramatically along the way, but one thing has always remained - their dedication to quality, choice, reliability and service.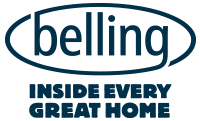 Quality of build
Belling focuses on manufacturing cooking appliances to the highest possible standards, using a skilled and highly trained team to build products from the ground up. A symbol of superiority in the kitchen, the Belling brand continually pushes the boundries of cooking technology and sets the bar for British manufacturing standards, and the customer reaps the benefits.
Award winning customer care
Stoves' excellent customer care has seen the company win the much coveted Total Excellence Quality Customer Care award on numerous occasions. Its UK-based customer call centre employs 130 fully trained personnel, ensuring there's always somebody helpful at the end of the phone. In addition, Stoves directly employs 200 skilled engineers who know the brand's products inside out.

All the ingredients of a great British cooker
4kW Powerwok Burner​
The high performance powerful 4kW wok burner gives intense heat ideal for stir fries, or for fast boiling.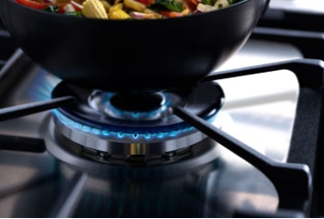 Maxi-clock
Fully programmable Maxi-Clock and timer with an easy to read display and touch control screen.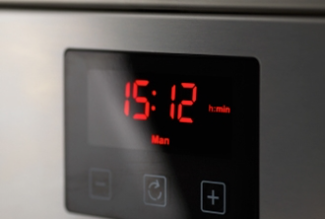 Tall Oven
Market leading tall oven equipped with 91 litres of capacity and 25 shelf positions on 90cm models. Allows for multi-level cooking.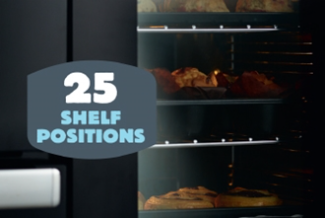 A Energy
All Belling range cookers have an A rating for energy efficiency and can reduce running costs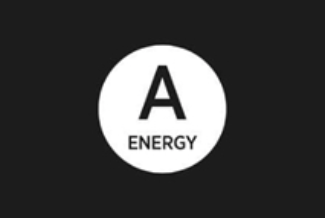 Hi-resistant One-piece Hotplate
Durable one-piece, stainless steel hotplate. Resistant to heat and corrosion.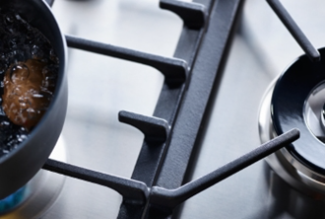 Easy Grip Door Handles
Easy Grip Door Handles are ergonomic, sturdy and safe to grip.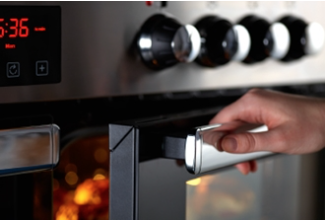 One-piece Steel-cast Frame
Made from a single-piece robust steel frame.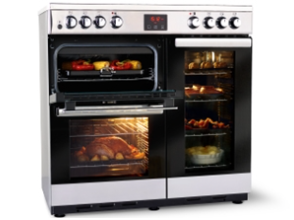 Clearview Windows
High-visibility windows. Keep an eye on your cooking, without opening the door and losing heat.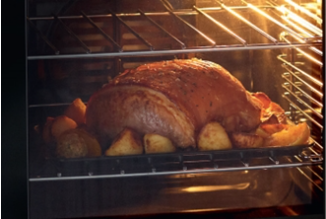 Belling Permacoat Paint
Long-lasting, heat-resistant paint keeps your cooker looking newer, for longer.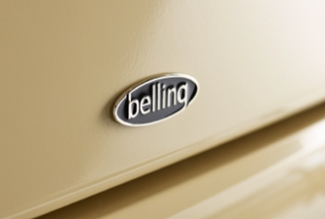 Precision Controls
High quality easy-grip controls. Puts more precision at your fingertips.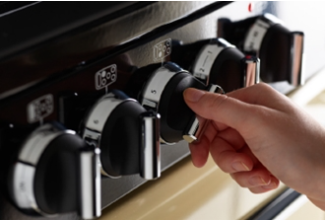 Spillage Wells
Integrated spillage wells contain spills and make for easier cleaning.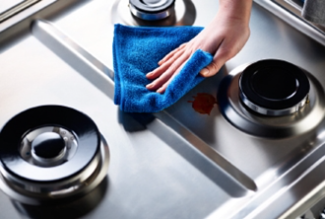 Elevated Pansure Supports
Multi-piece, raised cast iron supports make for easy movement of pans across the surface area.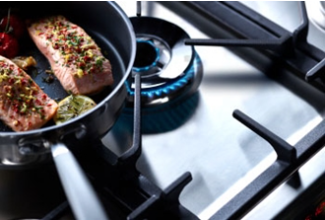 Belling Farmhouse
The Farmouse epitomises what has alway made Belling the perfect choice for UK households, a solid, modern and great value traditional range cooker to be proud of.
The Cookcentre Collection
Modern lines and stunning good looks make the Belling Cookcentre a real head-turner, and its pocket-friendly price makes it a brilliant option for budget-conscious families.

How we make it: The Belling Farmhouse 90G
Glen Dimplex Home Appliances (GDHA) has made a £1.5m investment to its 26-acre British manufacturing site. This video takes a look at how new product - The Belling Farmhouse - is made.



Belling Cookcentre 100ei Electric Range Cooker
Made in Britain, the classic Belling Cookcentre 100cm black electric range cooker with induction offers 5 zone induction hotplate with smart Link+ technology, fully programmable Maxi-Clock and timer and fanned main electric oven. Additional features include a conventional electric oven, touch control induction, storage compartment and a variable electric grill.