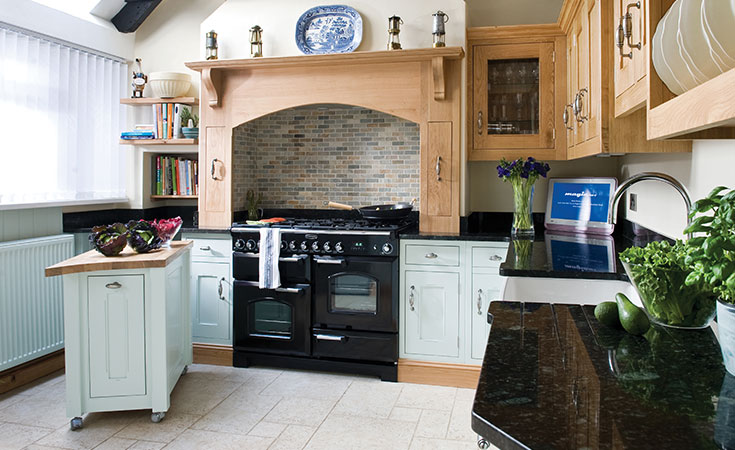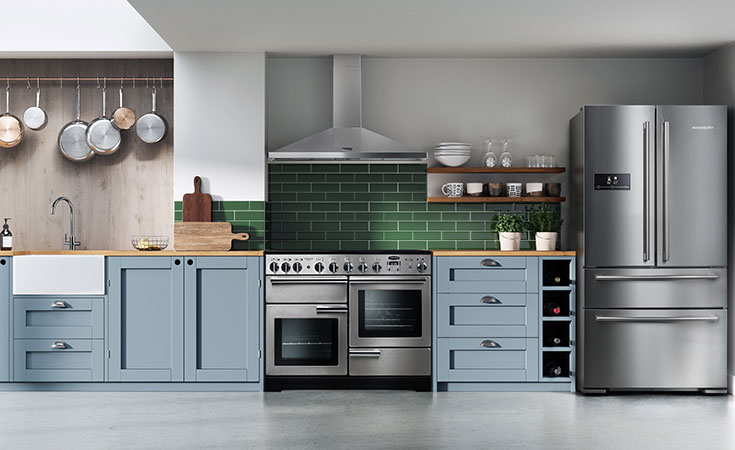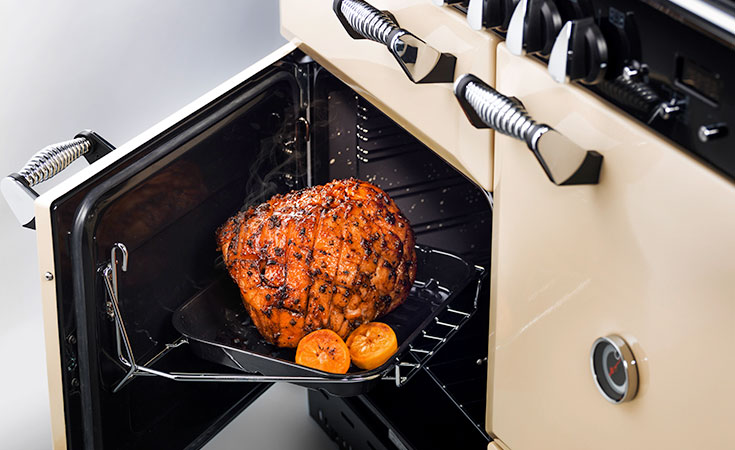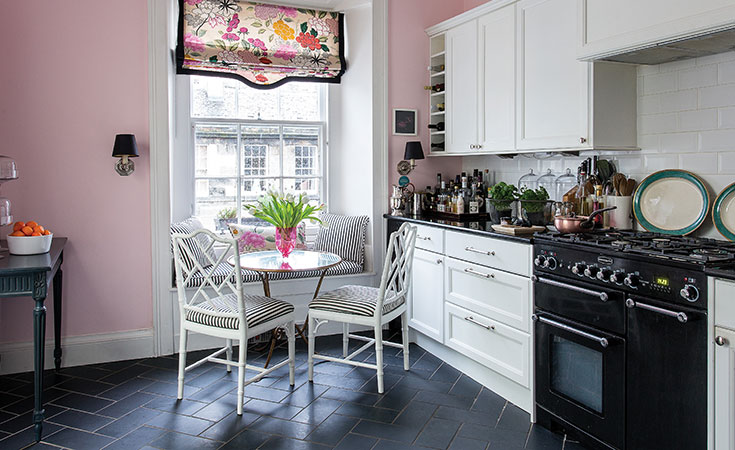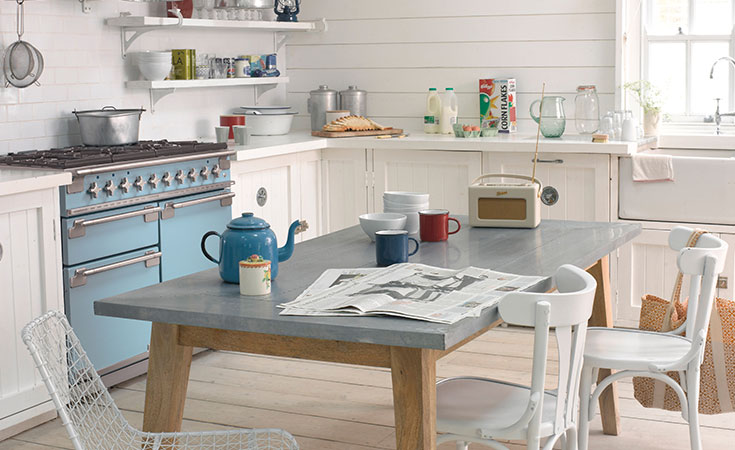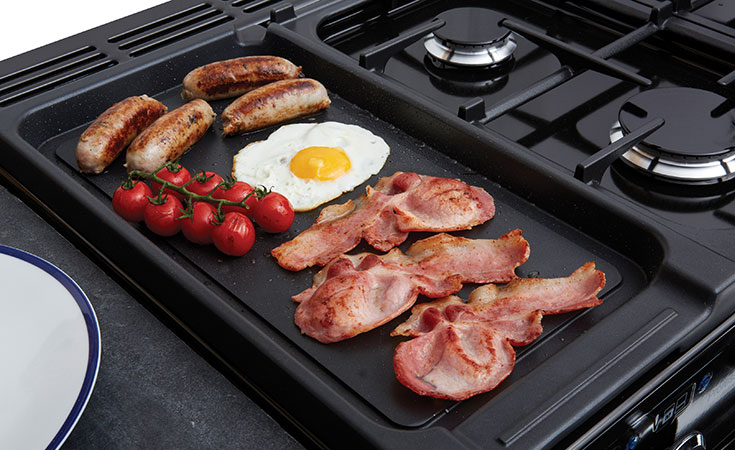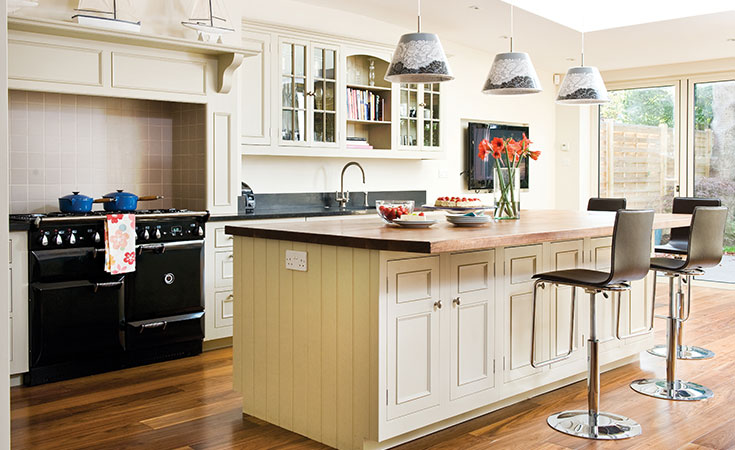 With a style to suit all, Rangemaster is the market leader when it comes to range cooking. 

Cosy country kitchen, leading-edge urban or somewhere in between, once you have identified the perfect style, width and fuel format, Rangemaster will build your new range to order and deliver direct from the factory in around four weeks.



Griddle
When required, this robust cast aluminium griddle plate sits snugly on top of the gas hob. The flat half is perfect for cooking bacon and French toast, while the grooved half offers fat drainage, giving you a healthier way to sear steaks, burgers and fish.

HandyRack
Scorching your hands on the oven cavity when you reach in for your roast will be a thing of the past. Similar to the HandyGrill, the HandyRack attaches to the main oven door, safely swinging the roasting tray out for convenient access.

Glide-out Grill
Mounted on smooth-action telescopic runners, our Glide-out GrillTM does exactly that. This makes it not only easier to check up on your food as it's grilling but it's also safer, as it reduces the risk of pulling out the grill too far.

Multi-zone
Cook on a choice of two ceramic 1.1kW cooking zones, or slot a durable non-stick aluminium griddle over the top for a healthy and convenient cooking surface.

HandyGrill
A feature unique to Rangemaster, this innovative grilling tray attaches to the door of a multifunction oven, pulling out into view when the door is opened and allowing you to benefit from safe and easily accessible closed door grilling.

Multi-ring Burner
All the power you need to create authentic Asian cuisine with our Multi-ring burner, which can take one of our specially designed wok cradles.

Rapid Response
Rapid Response will preheat an oven 30% faster than a fan oven, so you don't lose as much time waiting for the thermostat light to go out before starting cooking.

Teppanyaki Griddle
Prepare healthy food in the Japanese-style with our unique Teppanyaki-style griddle plate. Fitting snugly over the burners, it is also non-stick coated for easy cleaning.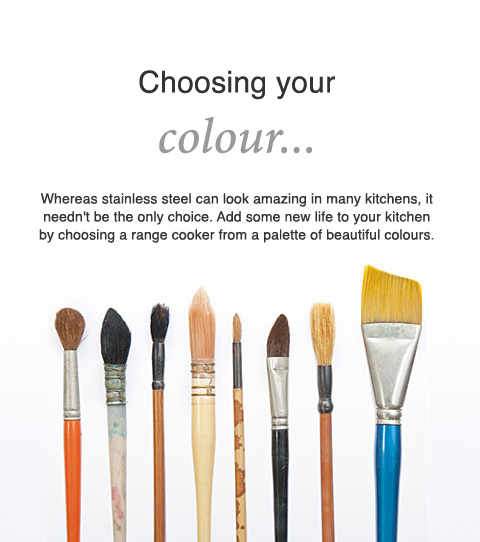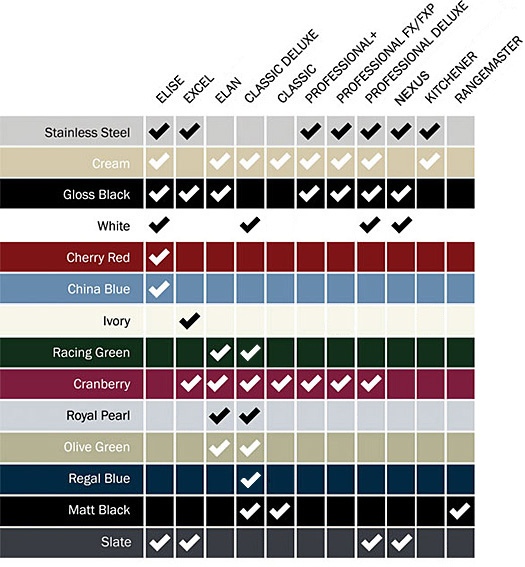 10 reasons to choose Rangemaster
01 Made in the UK
We are proud to say that all of our range cookers are manufactured at our British manufacturing plant, in Royal Leamington Spa, where the very first range cooker was built back in 1830.

02 Heritage
Rangemaster is the oldest cooker manufacturer in the world, with over 182 years of manufacturing experience.

03 Pedigree
In addition to inventing the world's first cooker, Rangemaster are now part of the AGA Rangemaster group.

04 Awards
Consumer watchdog Which? place Rangemaster as the most highly rated cooker brand, with 9 Rangemaster models featuring in their Top 11 'Best Buy Range Cookers'. No wonder we are Britain's No. 1 range cooker brand.

05 No.1 Choice
You will find Rangemaster in more UK homes than any other range cooker brand, with over 700 model variations and the chance to choose the cooker that fits your requirements in terms of style, size, fuel type and colour.

06 Coordinating Appliances
Although undoubtedly best known for our range cookers, we also specialise in a broad range of other kitchen appliances.

07 Quality
Rangemaster range cookers and appliances are built using the highest quality materials to ensure durability and longevity.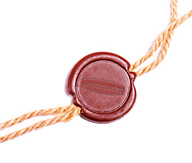 08 Durability
Our products are made to stand the test of time, tested with everyday use much in mind. Rangemaster ranges are made with the highest quality materials to ensure a long and durable life.

09 Style & Choice
With over 700 different range cooker variations, you're bound to find your perfect match.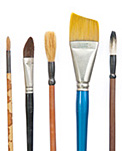 10 Comprehensive Testing
Our Home Economist, Alison Baker, performs a vital role in ensuring our products deliver to the exacting standards our customers expect.

Built from experience
Rangemaster range cookers are at the heart of more homes than any other, helping to create memorable family moments. As Britain's No.1 range cooker manufacturer, we're a pivotal part of everyday life for Rangemaster owners. Rangemaster range cookers are really the essential ingredient to a perfect kitchen.
Pre-installation Guidance - Dual Fuel
Once you have purchased your Rangemaster our installation team will professionally install it in your home. In order to minimise any potential delays and ensure that delivery and installation of your product runs as smoothly as possible, please watch this video and make sure all the instructions are followed.
Rangemaster Nexus
A video showcasing the rather stunning Nexus 110 range cooker. Full product details are available HERE.
Inside Rangemaster
Inside the 7 wonders of Rangemaster. Our cookers don't just look good on the outside - they are built from the highest quality components, rigorously tested so you can bake, boil, simmer and sauté for years to come.